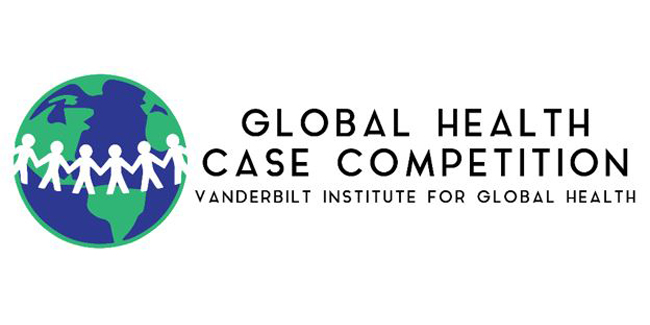 Registration is now open for the 2022 Global Health Case Competition hosted by the Vanderbilt Institute for Global Health.
The Global Health Case Competition is an opportunity for undergraduate, graduate and professional students from diverse disciplines and backgrounds to collaborate in developing innovative solutions to a global health problem.
The registration deadline is Jan. 15. The 2022 case reveal is scheduled for Feb. 5 from 5 to 7 p.m. The case competition will take place on Feb. 12 from 8 a.m. to 2 p.m. at a location to be announced.
The goal of the case competition is to foster critical analysis and thoughtful action. Undergraduate, graduate and professional students from across the university participate in multidisciplinary, multi-school teams to tackle a real-life global health case, working together to develop an innovative solution.
The case may involve issues such as health care policy, public health implementation and planning, business partnership and investment, medical research, logistics management, faith and cultural understanding, and international law. There is no right or wrong solution and no prior knowledge of the case topic is required. Participants do not need to have a background in medicine or health. People from all disciplines bring their different perspectives and expertise to address a complex problem within proposed budgetary constraints.
After an intense week of research and preparation, teams present their case analysis and recommendations to a panel of expert judges and audience members. The winning team wins a cash prize and represents Vanderbilt University at the annual Emory International Global Health Case Competition in Atlanta.
For questions or more information, contact vigh.ghcc@gmail.com.