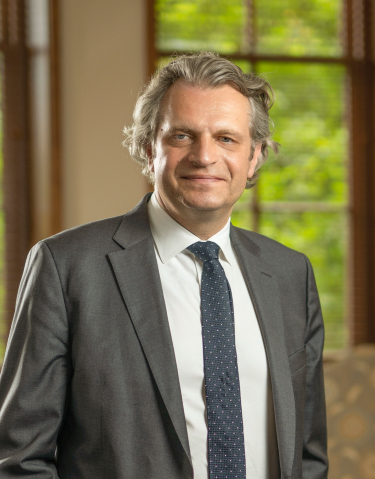 Vanderbilt University Chancellor Daniel Diermeier will join the presidents of four other Nashville higher education institutions to discuss "The Role of Universities in Engaging and Building Communities" on Thursday, Nov. 4, at Belmont University.
The Athens of the South Presidential Panel discussion, which is part of Belmont's inauguration week celebration for its new president, Greg Jones, will begin at 8 a.m. in the Fisher Center for the Performing Arts. All of the panelists stepped into their current positions within the past three and a half years, including Diermeier, who became Vanderbilt's ninth chancellor in July 2020.
In addition to Diermeier, the discussion will feature the following participants:
Greg Jones, president, Belmont University
Shanna Jackson, president, Nashville State Community College
Candice McQueen, president, Lipscomb University
Vann Newkirk, president, Fisk University
David Plazas (moderator), opinion and engagement director, The Tennessean
 The event will provide an opportunity for in-depth conversation on a variety of issues, including the role of higher education in Nashville, how colleges and universities can help improve K–12 education, potential collaborations among area institutions to benefit the community, and the role of local colleges and universities in elevating Nashville's national profile.
The event is free and open to the public.