Vanderbilt University and the nonprofit OneGenAway are seeking volunteers to lend a hand at a community food drive that will distribute healthy food to university neighbors.
The event will be Saturday, Nov. 6, in the Fort Negley overflow parking lot at 534 Chestnut Lane, Nashville. Volunteer groups and individuals are needed from 7:30 to 11 a.m. No registration is required.
OneGenAway works to bring fresh, healthy food to people in need by using food donated from local grocery stores and restaurants. Then OneGenAway, in partnership with Second Harvest Food Bank and with the help of many volunteers, brings truckloads of food directly to neighbors in need to help eliminate food deserts in low-income neighborhoods.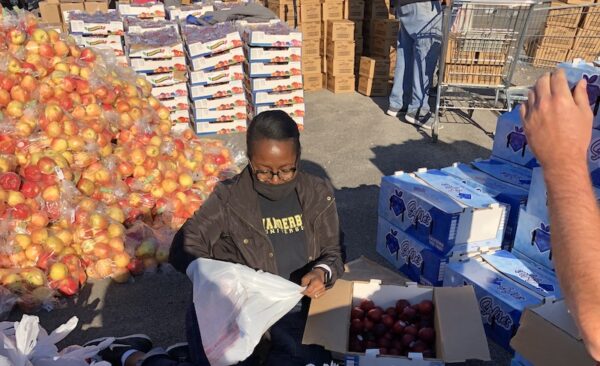 Food deserts are defined as areas where people lack access to fresh fruit, vegetables and other healthy whole foods due to lack of grocery stores, lack of transportation or economic hardship.
Vanderbilt's Division of Government and Community Relations is participating in the event as part of its efforts to build relationships in the community and make a beneficial impact.