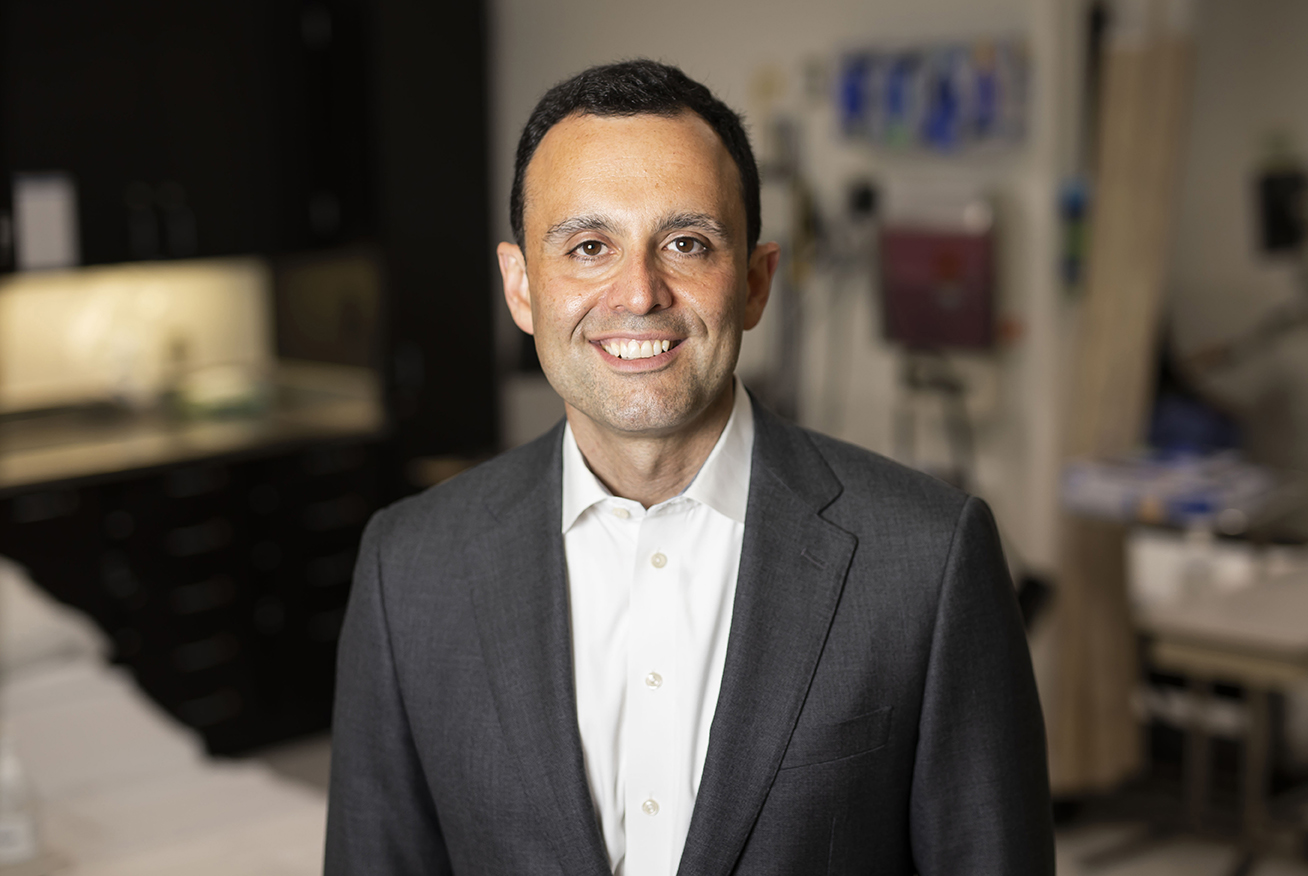 When Nashville confirmed its first COVID-19 case on March 8, 2020, Dr. Alex Jahangir, MMHC'12, was the newly elected chair of the Metropolitan Board of Health of Nashville and Davidson County, a position that normally doesn't draw much public scrutiny. Yet within a matter of days, Jahangir—a professor of orthopaedic surgery at Vanderbilt University School of Medicine and director of the Division of Orthopaedic Trauma and medical director of the Center for Trauma, Burn and Emergency Surgery at Vanderbilt University Medical Center—suddenly found himself thrust into the spotlight after being tapped by Nashville Mayor John Cooper, EMBA'85, to lead the city's response to the global pandemic. As head of the Metro Nashville Coronavirus Task Force, Jahangir has helped coordinate local health systems and community groups, addressed the city at daily media briefings, set up COVID test sites and advised policymakers on combatting the virus, all while maintaining his normal duties at Vanderbilt. Here Vanderbilt Magazine talks with him about his role on the task force and how his time at Vanderbilt has shaped his leadership strategies.
What were the early COVID task force conversations focused on, and what initial steps did you take?
Our first priority was making the invisible enemy visible, and the way you do that is by testing. We began setting up access to testing for everyone who needed it all over the city, but with these questions in mind: How do we give access to testing in an equitable manner? How do we coordinate all these separate preparations going on in a unified manner? How do we communicate effectively with the people of Nashville?
What has been the most challenging phase of the virus?
The most challenging phase early on was the uncertainty of where this was going and responding to that uncertainty in a very quick fashion. Unfortunately, as this pandemic has now gone into month 18, 19, it has become more about misinformation and divisiveness and, really, the lack of civility that it has brought out in certain people. That's been for me, the past several months, the hardest part of this whole thing.
You were appointed to lead the task force because of your medical background, but COVID also has created economic and educational crises. How have you weighed those competing demands?
As a physician, you're trained to deal with problems in a very scientific way. But by the time I'd completed business school [earning a master of management in health care from Vanderbilt Owen Graduate School of Management in 2012], my thinking had been completely transformed. I began approaching problems more strategically. You need to be able to better understand where people are coming from and to be able to bridge that gap. That's why I went to Owen. Those skills have become so effective to me. In leading the response to this crisis, there is not a day that goes by when I don't think about the training and education I got at Owen.
How did your experience as a surgeon at VUMC influence your decisions in responding to COVID or prepare you for the task force role?
One of the criticisms, of many I've gotten, is, "What the hell is an orthopaedic surgeon doing running a COVID response?" That's fair, right? But what I would highlight is I'm an orthopaedic trauma surgeon. In the world of trauma, you have to be comfortable with uncertainty and be willing to just make decisions and go with it. And when you're wrong, recognize that and quickly adjust course to keep someone from dying.
As a public figure and as a doctor, you have likely seen the worst and best of people. What has this experience been like for you, and what will you take away from this?
There are some amazing people I've come across who really do care about their neighbors and their community. These are people we need to really highlight. Yes, I've been accosted in public before, but I've also had a lot more people come up to me and, very kindly, just say, "Thanks." That's really humbling and makes me always want to strive to give more for the community I grew up in, that gave me these opportunities and the community in which I'm raising my own children.
Dr. Alex Jahangir was interviewed by Jamie McGee, a freelance reporter who has written extensively for The Tennessean, USA TODAY and Bloomberg News.
---
Watch Jahangir discuss vaccine hesitancy in a recent panel discussion hosted by the Vanderbilt Project on Unity and American Democracy and Vanderbilt University Medical Center: