Media Inquiries
Latest Stories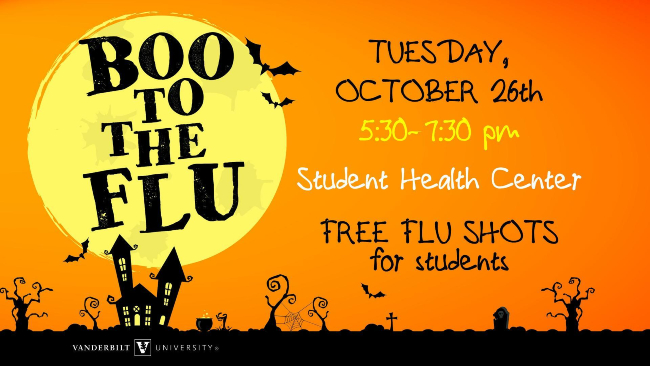 Do you still need your flu shot and can't find the time to make it to the Student Health Center during the day? If yes, then Boo to the Flu is for you.
Stop by the Student Health Center on Tuesday, Oct. 26, from 5:30 to 7:30 p.m., and the not-so-scary SHC staff will treat you to a free flu shot. Music, candy and costumes also will be featured.
The Student Health Center is in the Zerfoss Building at 1210 Stevenson Center Lane. Please bring your student ID.
Remember that you can help prevent the spread—get the flu vaccine during October before the start of flu season.
For more information and FAQs, visit the SHC's flu page.
For questions, call 615-322-2427 or visit studenthealth@vumc.org.