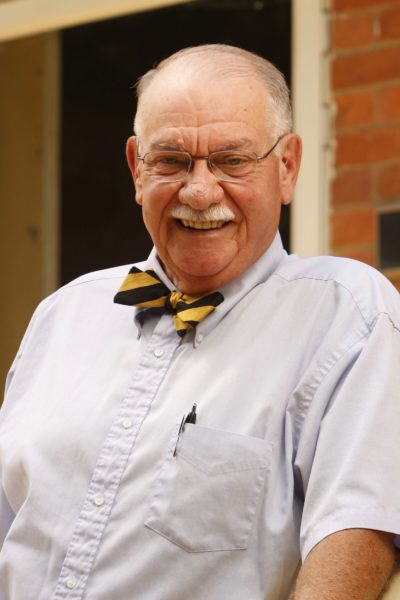 October is LGBTQI History Month, a time when the Vanderbilt community comes together to reflect on, educate about and celebrate the history of lesbian, gay, bisexual, transgender, queer and intersex individuals, and the history of the gay rights and related civil rights movements, through programming and events.
Central to these activities is the K.C. Potter Center, home to the Office of LGBTQI Life and a hub for outreach and support for the LGBTQI community and allies on campus. The center was named in honor of a university leader with historic and lasting ties to student life at Vanderbilt.
Potter first came to Vanderbilt as a law student in the early 1960s and was employed by the university as an assistant resident adviser while attending law school. After completing his degree, clerking for the Tennessee Supreme Court and gaining admission to the Tennessee Bar, he returned to Vanderbilt in 1965 as assistant dean of men. When the offices of dean of men and dean of women were combined in 1971, Potter was named associate dean of the new Office of Student Life. He held the position until 1977, when he was appointed dean of residential and judicial affairs.
In this capacity, Potter was the chief arbiter of the university's judicial system, addressing matters of student conduct. He also oversaw housing for university students who resided on campus and was responsible for matters related to Vanderbilt's sororities and fraternities as well as for gay, lesbian and bisexual student issues.
As a residential dean, Potter lived on campus in Cumberland House, one of the West Side Row cottages, and was on call 24 hours a day, seven days a week. His unique position gave Potter the opportunity to know students and for students to know him, and he gained a reputation for treating them with genuine care and respect—and for wearing his trademark bowties. Over the years, Potter mediated many difficult situations as the campus moved through several turbulent and transformative decades.
Potter retired from Vanderbilt in 1998 as dean of residential and judicial affairs, emeritus. In 2008, Euclid House on West Side Row became the K.C. Potter Center, named in his honor for his support of the LGBTQI community and the spirit of inclusiveness he engendered on campus.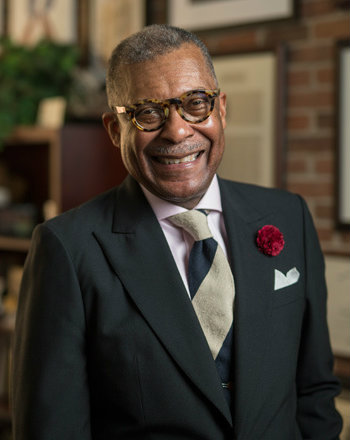 Today, the K.C. Potter Center is a cultural center, a place of affirmation for individuals of all identities and a resource for information and support about gender and sexuality. It houses the Office of LGBTQI Life, which moved under the auspices of the vice chancellor for equity, diversity and inclusion to expand its scope to support faculty, staff and postdoctoral scholars in addition to students.
"I am excited to have the K.C. Potter Center and LGBTQI Life located in the Office for Equity, Diversity and Inclusion. The Potter Center and our other identity centers reflect a deep commitment from the university to recognize, value and support all members of our diverse communities," said André L. Churchwell, vice chancellor for equity, diversity and inclusion and chief diversity officer.
"LGBTQI Life serves all members of the Vanderbilt community—students, faculty, postdocs, staff and alumni—by creating vital educational, cultural and social opportunities," said Brianna Nesbitt, interim director of LGBTQI Life. "It's incredibly exciting to be serving as interim director of the K.C. Potter Center during LGBTQ2S+ History Month in October. I encourage everyone in the Vanderbilt community to participate in our events throughout the month, and to avail themselves anytime to the many resources the center offers."
Get involved
LGBTQI Life hosts a number of annual events and celebrations and sponsors resource and support groups for students as well as affinity groups. The Office for Equity, Diversity and Inclusion also supports an Employee Affinity Group for Vanderbilt's LGBTQIA+ community.
Workshops and trainings
Among the programming offered by LGBTQI Life is P.R.I.D.E., or the Pursuing Respect, Inclusion, Diversity and Equity program. This program aims to create a visible network of support for lesbian, gay, bisexual, transgender, queer and two-spirit individuals and their allies by providing an avenue through which any member of the Vanderbilt community can show their support. The multi-hour training is offered several times each semester.
P.R.I.D.E. training allows participants to show their support for people of all genders and sexualities and commit to developing allyship skills through ongoing education about gender, sexuality and intersecting identities. The training aims to recognize oppression, privilege and the ways they impact marginalized communities, and fosters an equitable environment for people of all genders and sexualities, inclusive of their intersecting identities. Other workshops and trainings offered by LGBTQI Life include Straight Facts About LGBTQI Life and Speak Out panels.
Resources
In addition, Vanderbilt offers a Gender Affirmation Toolkit to reinforce the university's commitment to providing a safe and inclusive working environment for all employees. LGBTQI Life developed the toolkit in collaboration with the Office for Equity, Diversity and Inclusion, Human Resources, the Equal Opportunity and Access Officeand other campus partners.
The toolkit features a set of guidelines that serve as resources for employees who identify as transgender, genderqueer or non-binary, as well as for the managers who support them, to navigate workplace biases or discrimination and ultimately build a more inclusive and welcoming work environment. The toolkit includes helpful information on topics such as confidentiality and privacy, names and pronoun use, and support for employees who are transitioning. All line managers are highly encouraged to use the toolkit to create a more inclusive environment for their teams and employees.
Pronoun guidance
Vanderbilt students have the option to specify their chosen pronouns through Your Enrollment Services, the university's online student services and academic information portal. The options include "he" and "she," the gender-neutral pronouns "they" and "ze," and a name-only option for students who choose not to be identified by any pronoun. The pronouns appear alongside students' names on class rolls and housing rosters, are visible to advisers and other offices that are in regular contact with students, and are accessible by faculty and staff, including student employees.
Faculty or staff who have changed their name legally or would like to add a chosen or preferred name to their record can do so in Oracle Cloud under the Personal Information module within the "Me" section of the navigator. Chosen or preferred names appear in many university systems, including the People Finder directory in parentheses after one's legal name. Employees who do not want their legal name to display in People Finder should contact Human Resources. Learn more about name changes and pronoun designation.
Faculty and staff who want to learn more about pronoun usage and other gender identity and LGBTQI topics are encouraged to take advantage of the variety of campus resources available, including the Center for Teaching's Teaching Beyond the Gender Binary guide.
For more information and resources, visit the LGBTQI Life website.