Renã A.S. Robinson, associate professor of chemistry and Dorothy J. Wingfield Phillips Chancellor Faculty Fellow, has been named president of the National Organization for the Professional Advancement of Black Chemists and Chemical Engineers.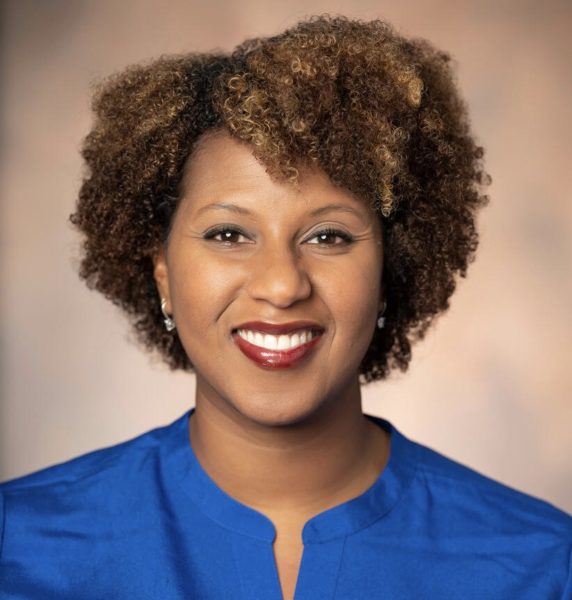 As NOBCChE approaches its 50th anniversary, Robinson is looking forward to leading the organization at a time when the voices and achievements of NOBCChE members have to be heard.
"Following the footsteps of former NOBCChE presidents, I will focus on ensuring the legacy of NOBCChE through strengthening organizational infrastructure, enhancing student and professional membership value, expanding organizational partnerships, and growing NOBCChE's footprint nationally and internationally," Robinson said. "I am excited to serve the organization and continue the efforts to build upon an eminent cadre of successful, diverse global leaders in STEM."
Founded in 1972, NOBCChE is a nonprofit professional organization that assists Black and other minority student and professional chemists to realize their full career potential. Robinson will also be working with the executive board of NOBCChE to fund a $1 million endowment to sustain the organization for years to come. Her two-year term began Oct. 1.
Robinson completed her Ph.D. in chemistry at Indiana University and has been a faculty member at Vanderbilt since 2017. Her research team develops proteomics and lipidomics technologies to further understanding of health disparities in Alzheimer's disease and sepsis.
"The NOBCChE is an organization that has positively impacted the field of chemistry since its inception, and we are immensely proud that Professor Robinson will be its leader," said John A. McLean, department chair and Stevenson Professor of Chemistry. "Professor Robinson's research and advocacy for diversity in STEM have put her in a distinguished category among her peers."