Media Inquiries
Latest Stories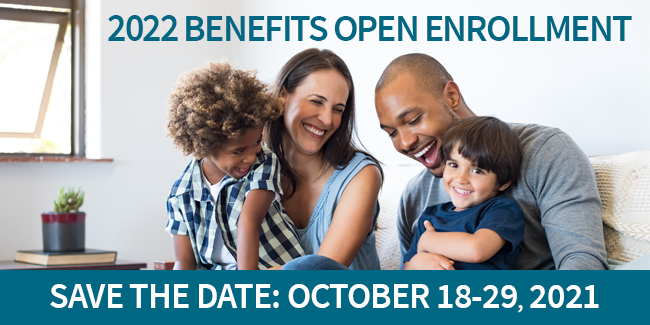 Open Enrollment is your annual opportunity to update or choose the benefits that best meet your needs. To get the plans that are best for you, all benefits-eligible employees must complete Open Enrollment, even if you don't plan to make changes or plan to waive coverage.
Get to know your options now in preparation for enrolling on My VU Benefits between 8 a.m. CT Oct. 18 and 11:59 p.m. CT Oct. 29. You can make or change your elections as often as you want during this time. Keep in mind, elections automatically save in the system as you go through each step of the process, even if you do not click all the way through to the confirmation page.
Detailed guide and website available
The Open Enrollment website is now live with the most up-to-date information for your 2022 benefit options. On the website, you can find helpful information such as:
The 2022 detailed guide to Open Enrollment (you will need your VUNetID and password)
Consider your choices carefully; changes and corrections cannot happen except within the enrollment period or within 30 days of a qualifying life event, like getting married or having a baby. Benefits selected during the enrollment period will begin Jan. 1, 2022.
What's changed for 2022?
Health plans
Tiers 1 and 2 will be collapsed into one tier called In-Network Providers, and Tier 3 will be renamed Out-of-Network Providers. You still have access to your previous providers in the Vanderbilt Health Affiliated Network (VHAN). This change allows a broader network as one in-network tier.
Co-pays and premiums will increase in the health plan for 2022.
Please take into account your known pharmacy needs for 2022 while reviewing these plan changes.
Short- and long-term disability
Vanderbilt's short- and long-term disability vendor will be Metlife.
No major plan design changes; simply a new vendor.
Premiums will decrease slightly from 2021.
2022 health insurance premiums
2022 monthly health insurance payroll premiums are now available on the Open Enrollment website. If you are paid bi-weekly or weekly, these amounts will be divided equally between your first two or four paychecks of each month. Due to the increased medical costs to the health plan in 2021, there is an increase in premiums for 2022. To learn more about the increase, contact the benefits team at benefits@vanderbilt.edu.
Need help?
Go to vu.edu/oe to review the decision guides, read the FAQs or schedule an enrollment lab meeting.
Attend the on-campus lab with members of the Benefits Team from 7 a.m. to 7 p.m. Wednesday, Oct. 27, in Kissam C210.
Contact Human Resources, 8 a.m.–5 p.m. CT Monday through Friday at enrollment@vanderbilt.edu or 615-343-4788.
Learn more about Open Enrollment by visiting vu.edu/oe.