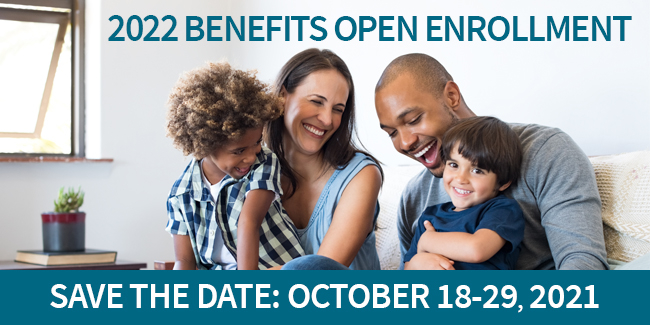 Open Enrollment for 2022 benefits is right around the corner. Are you ready?
Open Enrollment begins at 8 a.m. on Oct. 18 and ends at 11:59 p.m. on Oct. 29. Elections are effective Jan. 1–Dec. 31, 2022, unless you have a qualifying event, like getting married or having a baby.
One thing you can do now is get your VUnetID and password ready. This is the same ID and password you use to log in to Oracle and other Vanderbilt systems. If you don't remember your VUnetID or your password, see the instructions below.
Contact your IT support provider or the VUIT help desk (vu.edu/vunetIDhelp).
Explain to the support provider that you have forgotten your password or VUnetID.
This will likely result in IT placing your account into re-authentication.
Go to the VU Identity–Existing Users page.
Click on "Re-Authenticate" under Administer Account.
Upon clicking the link, you will be asked to log in (via PING single sign-on). Skip typing in a username or password and instead click on "Reauth." Enter your VUNetID on the next page and click "Continue."
You'll need the last five digits of your Social Security number, your date of birth, and your legal first and last names.
You will then link to the Policy. Read through it, click the check box to confirm you've read it and accept it, and then click "Continue."
Once you've accepted the policy, you will be able to set a new password. Make sure you are not using any previous passwords. Reusing old passwords will cause the process to fail. Fill in your new password in the "Password" field and confirm it.
If you don't have a computer or need help with this process, see your supervisor or contact Human Resources.
DUO multi-factor authentication needs
Once you have reset your VUNetID and password, you will need to use Vanderbilt's multi-factor authentication (MFA) system to access My VU Benefits and enroll in your benefit elections.
If you do not currently have DUO, you can download the DUO app from the Apple or Google Play stores. Once you have it downloaded, visit VUIT's Multi-Factor Authentication page to enroll and follow next steps.
If you are currently enrolled in the MFA system, simply go to the My VU Benefits website, log in using your VUNetID and password, and complete MFA using a passcode from DUO.
Visit vu.edu/oe for additional information.