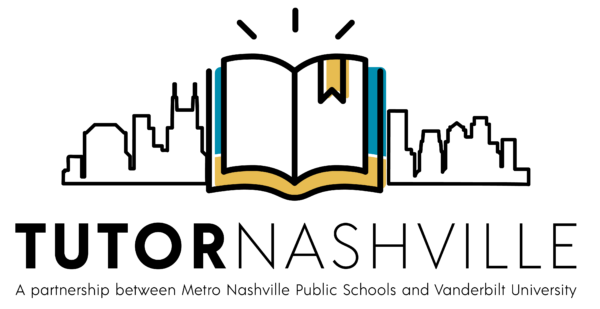 Vanderbilt University is calling on the wider university community to help expand a student-based tutoring program that began last year to assist Metro Nashville Public Schools.
Vanderbilt launched the Tutor Nashville program last spring with support from Vanderbilt's chancellor, provost and the dean of Vanderbilt Peabody College of education and human development as a way for Vanderbilt students to help support learning amid a largely virtual year at MNPS.
Now Vanderbilt is inviting faculty, staff and alumni to volunteer in this effort to tutor local public school students online.
"We were thrilled when so many Vandy students stepped up on short notice last year to participate at one of the most difficult times in recent memory," said Tutor Nashville director Marcy Singer-Gabella, associate chair of the Department of Teaching and Learning at Peabody College. "This year, we want to magnify the impact and strength of Vanderbilt's support by tapping into the talents and experience of university faculty, staff and alumni."
Students, faculty, staff and alumni interested in tutoring elementary, middle and high school students online are invited to sign up for the program. The program requires a commitment of only 10 weeks per semester. The tutoring sessions start on Sept. 20.
HIGH-IMPACT TUTORING
This year, MNPS and Tutor Nashville are taking a high-impact approach that consists of multiple short tutoring sessions per week. This strategy has been shown to lead to consistent, substantial positive effects in academic and social-emotional learning.
"High-impact, personalized tutoring is proven to be the single most important intervention we can offer to mitigate learning challenges created by the pandemic," said Keri Randolph, executive officer for strategic partnerships at MNPS. "Leveraging community support through volunteer tutors is going to be an essential component to our success this year, as well as in developing a sustainable model that will exist to support MNPS scholars in the years to come. Vanderbilt has been a key partner since we launched tutoring last year, and ongoing collaboration and partnership will be critical to our success as our community works to make sure all students thrive."
"We know that having a reliable connection with a caring adult makes a huge difference in student outcomes over time," Singer-Gabella said.
The online tutoring platform is led and supported by BrightPath Tutors, a nonprofit started by two Vanderbilt alumni of the Human and Organizational Development Program at Peabody College.
HOW YOU CAN HELP
Vanderbilt community members are being asked to support students in three 30-minute online tutoring sessions per week in these areas:
1st- through 3rd-grade students in literacy
8th- and 9th-grade students in algebra
Click here for an application and information about volunteering with Tutor Nashville. >> 
MORE RESOURCES