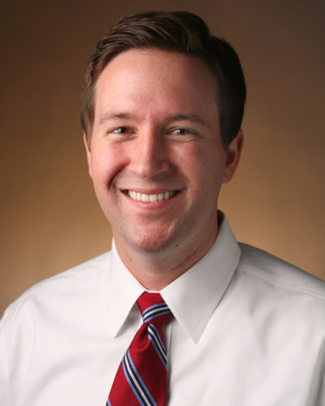 G.L. Black has been named vice provost for student affairs and dean of students, Provost and Vice Chancellor for Academic Affairs C. Cybele Raver has announced.
Black previously was associate provost and dean of students and has played an integral role in Vanderbilt student affairs for the last 10 years.
He joined the university in 2011 and has served as assistant provost and deputy dean of students; associate and assistant dean of students; and director of the Office of Student Accountability, Community Standards and Academic Integrity, as well as an instructor in the Legal Research and Writing Program at Vanderbilt Law School.
"Today's news is representative of the vital importance of student affairs and the work of the Office of the Dean of Students," Raver said. "The elevation of G.L.'s role will provide cohesive alignment with our vice provost leadership team structure, and I look forward to continuing the momentum of our work together toward enhancing the student experience at Vanderbilt."
In his current role, Black provides strategic leadership for the Office of the Dean of Students to advance the university's mission of teaching, research and service by fostering academic and social networks through which students develop as intentional learners and global citizens. He also advocates for students through collaboration with administrative and academic units to plan, develop, sustain and improve co-curricular programs supporting student success. Additionally, he advises on matters concerning students, student organizations, student services and programs and policy development.
"I am excited to take on this enhanced leadership role and to continue working with Provost Raver to implement her extraordinary vision for academic affairs at Vanderbilt," Black said. "I am grateful for her support, and I look forward to collaborating closely with the other vice provosts to usher in a new era of achievement at Vanderbilt."
Black's previous experience at Vanderbilt also includes overseeing the operations of the Student Care Network, the Project Safe Center for Sexual Misconduct Prevention and Response, and the Student Engagement and Leadership offices.
He coordinated the university's honor system and appellate processes for students and oversaw student compliance with mandatory programs and activities, including the Protection of Minors policy. Black was the chair of the Campus Assessment, Response and Evaluation (CARE) Team and Welfare Panel to support students of concern and has served on the Chancellor's Strategic Planning Committee on Mental Health and Wellbeing and the Provost's Sexual Misconduct Prevention Committee.
Black earned his bachelor's degree in political science and criminology from the University of Florida and his J.D. from Harvard Law School.
While at Vanderbilt, Black earned his M.Ed. in higher education administration from Vanderbilt Peabody College.