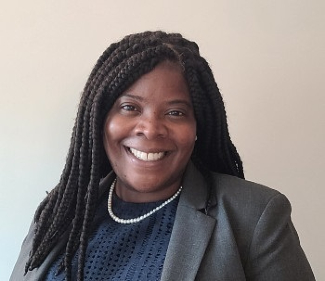 Moira Poe, a highly respected admissions leader with a passion for increasing higher education accessibility and affordability for scholars of diverse backgrounds and experiences, has been named executive director of undergraduate admissions for Vanderbilt University.
Poe's appointment was announced today by Douglas L. Christiansen, vice provost for university enrollment affairs and dean of admissions and financial aid.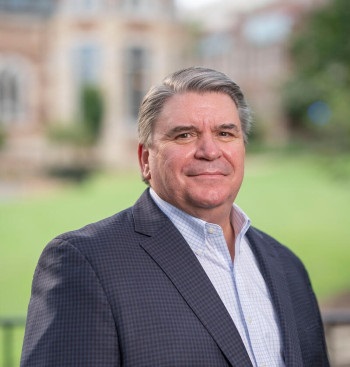 "Moira Poe is a talented and innovative leader who is recognized nationally for her dedication to increasing higher education access to underrepresented students," Christiansen said. "She shares our One Vanderbilt values and priorities for building an inclusive and supportive campus community. I am excited to welcome her to campus and look forward to the impact of her strategic expertise in admissions and strong commitment to advancing our university's mission."
Poe, who comes to Vanderbilt from Yale University's Office of Undergraduate Admissions, succeeds John Gaines, who is leaving Vanderbilt to be the senior partner for strategic initiatives at QuestBridge, an organization that works to connect the nation's brightest students from low-income backgrounds with leading institutions of higher education and further opportunities.
Poe has served in a variety of leadership roles at Yale undergraduate admissions since 2013, including associate director for the past five years. During the past three years, she also was director of multicultural recruitment, where she achieved significant and sustained growth for the university's Multicultural Open House program.
Before that, she directed the transfer admissions program. Other roles included being the admissions liaison to seven Division I athletics teams, providing support and guidance to team coaches, and helping create a new training orientation for alumni interviewers. During her tenure, Poe supported student life at Yale College (Yale's undergraduate college) as a first-year and sophomore adviser during her appointment as an associate fellow to Ezra Stiles Residential College.
In 2019, Poe was elected to a two-year term as co-leader of the Association of Black Admissions and Financial Aid Officers of the Ivy League and Sister Schools. She helped guide the organization's pivot toward meeting its mission virtually, including the design of professional development sessions focused on the support and retention of colleagues working in admissions and financial aid.
Poe worked in student affairs and then undergraduate admissions at the University of Michigan, Ann Arbor, from 2008 to 2013. At Michigan, she also earned a master of arts in higher education at the Center for the Study of Higher and Postsecondary Education. During graduate school, she helped recruit students to the Lloyd Hall Scholars Program, a residential living-learning community focused on writing and the arts. Her work included diversifying the program by increasing program recruitment in underrepresented high schools across the country.
Poe began her career in admissions at St. Francis College, a small liberal arts institution in her hometown of Brooklyn, New York. Her work at this commuter school ignited her passion for helping students and families realize the array of higher educational opportunities available. She said that at St. Francis she gained a deeper awareness of the issues and challenges facing underrepresented students as they sought opportunities to pursue higher education.
Poe earned a bachelor of arts in political science and American studies from Tufts University in 2001.
"I am honored to join the Vanderbilt community and excited to work with Doug Christiansen, the undergraduate admissions and enrollment management teams, and the whole Vanderbilt community to recruit and enroll the next generation of Commodores," Poe said. "From my first interaction with the Vanderbilt community, it was clear that this is an incredible, dynamic and welcoming community. I'm also very glad that my own priorities in terms of helping young people as they navigate the college admissions process—and supporting my admissions colleagues during the challenges of the pandemic—fully align with Vanderbilt's values and culture.
"From the strong institutional mission of access and affordability demonstrated through Opportunity Vanderbilt to the intentionality of building supportive and inclusive communities through the residential colleges, it is clear that this is a special institution. I am thankful to be able to join it and the greater Nashville community. Go 'Dores!"
Christiansen expressed deep appreciation for John Gaines' 19 years of service in undergraduate admissions, during which he served as director for the past 15 years. "John has played an integral leadership role in helping Vanderbilt build an inclusive community of highly accomplished scholars," Christiansen said. "We will miss him but are excited for his new career chapter."