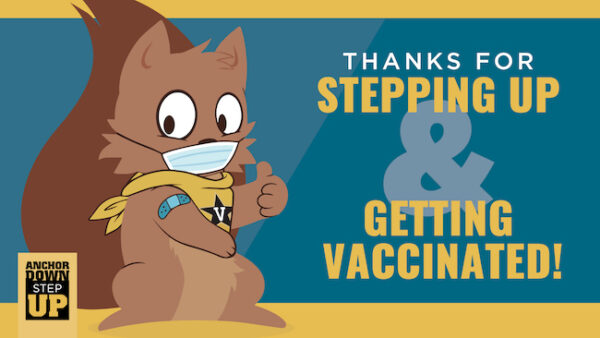 The Division of Administration recently conducted a drawing for 25 Vanderbilt University-employed staff and postdoctoral scholars who submitted their COVID-19 vaccination record to the university before July 19. Each winner will receive $1,000.
The recipients have been notified by email.
The drawing was conducted through a randomized selection process to ensure fairness.
"I want to thank all staff and postdocs who submitted their vaccination record for the drawing and for doing their part to help protect the campus community's health and safety as much as possible," said Cleo Rucker, associate vice chancellor and chief human resources officer. "The success of our vaccination compliance is a joint effort from every member of the Vanderbilt community and demonstrates our commitment to working together as One Vanderbilt."
As announced in May, COVID-19 vaccinations will be required for all members of the Vanderbilt University community for the 2021–22 academic school year. The deadline for staff and postdocs to submit their vaccination records is Saturday, July 31.
Staff and postdocs, including those who received their vaccination from Occupational Health, VUMC or a VUMC clinic, must submit their vaccination record using the vaccine tracker submission form.
This requirement applies whether staff are working on campus or remotely, now or in the future.
For more information, visit the Vanderbilt Health and Safety Protocols website.