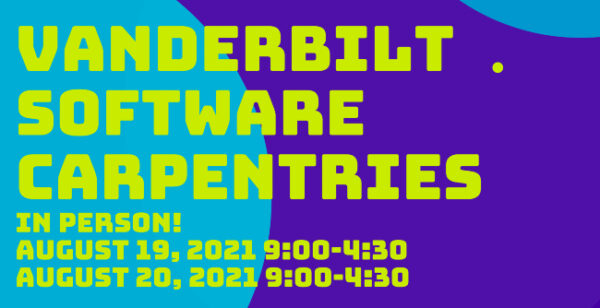 Learn basic research programming at two upcoming Vanderbilt Software Carpentries events.
The events are scheduled for Thursday, Aug. 19, and Friday, Aug. 20, from 9 a.m. to 4:30 p.m. in the Vanderbilt University Library Community Room.
Learn the following basic research programming skills:
Intro to Unix
Intro to Git and Version Control
Intro to R/Rstudio
The events are sponsored by: Office of the Vice Provost for Research, Research IT Service, Vanderbilt Libraries, Data Science Institute and ACCRE.