Media Inquiries
Latest Stories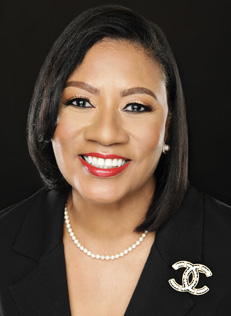 When she graduated from Vanderbilt, Cathy Bender vowed she would never again set foot on campus. Yet as the current co-chairperson of the Black and Gold Club, Vanderbilt's alumni association for former student-athletes, she walks that ground quite often these days.
For a 2021 inductee in the Tennessee Sports Hall of Fame, four years of frequent frustration as a student-athlete turned into four decades of influence on a university and a community.
The first Black woman to receive an athletic scholarship from Vanderbilt, Bender was a member of the nascent women's basketball program. She was a woman competing at a time when the NCAA only grudgingly made room for women's sports in the still-new Title IX era. She also was a Black woman from a working-class family on a largely white, affluent campus.
By the end, she was tired. She helped the basketball program put down roots. She held up her end of the bargain. In return, she wanted to collect her degree and move on.
At least until a phone call a couple of years later from June Stewart, then the women's sports information director at Vanderbilt and one of the people whose support helped balance the struggles Bender encountered as a student-athlete. Stewart asked her to come back to speak at the end-of-year athletics banquet. With reservations, Bender agreed.
"It wasn't about being warm and fuzzy," Bender recalls. "I really wanted to get some things off my chest."
She talked about the difficulty of what she experienced. She talked about feeling as if she had to literally choose a path each time she encountered someone on the sidewalk. It wasn't that her supposed peers looked down on her. They looked through her.
"I was invisible," Bender says. "That was the story I wanted to tell. I wanted to get an uprising. Instead, I got a standing ovation. I wasn't prepared for that."
An outstanding guard and member of the Vanderbilt Hall of Fame, Bender remains among single-game, season and career leaders in assists and steals. But her on-court excellence pales in comparison to her efforts in the years since. In addition to a career of 30-plus years with Merrill Lynch, currently as a vice president and senior financial adviser, she is the first Black female chair of the Nashville Metropolitan Sports Authority and co-chair of the Baron Society for the National Museum of African American Music, which opened earlier this year.
Nowhere is her imprint greater than on the campus she once vowed to leave behind. In addition to the Black and Gold Club, Bender was president of the Association of Vanderbilt Black Alumni and co-chair of that group's endowed scholarship fund. She also served on the Vanderbilt Alumni Board Executive Committee.
"Vanderbilt over the years has been very kind to me," Bender says. "I think the school understands that that wasn't a good time, and I have had the opportunity to watch us grow and change. I'm happy to volunteer to be a part of that change.
"I appreciate my education every day. I would do it a thousand times over. My experience, it wasn't easy, but it was definitely worthwhile."