Media Inquiries
Latest Stories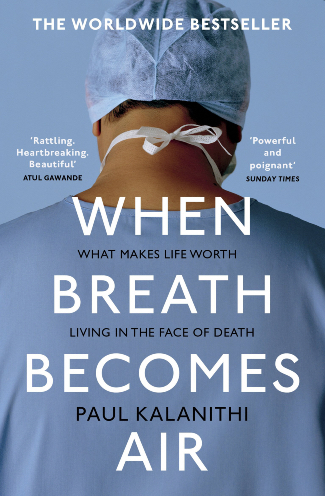 Vanderbilt's Inclusive Book Group will meet online Wednesday, Aug. 4, to discuss When Breath Becomes Air, a memoir that offers readers an intimate look at the profound moments that shaped a young doctor's life before and after his cancer diagnosis. Through his memoir, which was published posthumously in 2016, author Paul Kalanithi offers his views on achievement, mortality and the meaning of life.
The virtual gathering, hosted by the Margaret Cuninggim Women's Center in partnership with the Jean and Alexander Heard Libraries, the Robert Penn Warren Center for the Humanities and Employee Learning and Engagement, will take place from noon to 1 p.m. CT.
In addition to being the first selection in the 2021-22 Inclusive Book Group series, When Breath Becomes Air is also this year's Campus Reading for all incoming first-year and transfer students. First-year students will discuss the work through the Vanderbilt Visions program, and transfer students will engage with the book through informal dialogue facilitated by peer mentors throughout the fall 2021 semester.
"We are excited to include Paul Kalanithi's beautifully written memoir as the first selection in this year's Inclusive Book Group series and to collaborate with our campus partners to encourage the Vanderbilt community—faculty, staff and students—to read and discuss a wide range of books," said Rory Dicker, director of the Women's Center.
The Women's Center will give away a limited number of copies of When Breath Becomes Air for those who plan to attend the Inclusive Book Group discussion. Sign up here for a free copy while supplies last.
The Inclusive Book Group is scheduled to meet online four times during the 2021-22 academic year. Participants can also discuss Interior Chinatown by Charles Yu on Nov. 10; The Vanishing Half by Brit Bennett on March 2, 2022; and Hamnet by Maggie O'Farrell on May 4, 2022.
The Inclusive Book Group welcomes all Vanderbilt community members. Registration for each discussion will be conducted separately. Limited e-book copies of the selected works are available through the Central Library service desk.
For more information, contact womenctr@vanderbilt.edu.