Phase one of FutureVU Digital, which includes a new homepage and associated top-level pages, as well as an updated news and storytelling site, launched on the evening of July 12. The new Undergraduate Admissions site will launch the evening of July 13.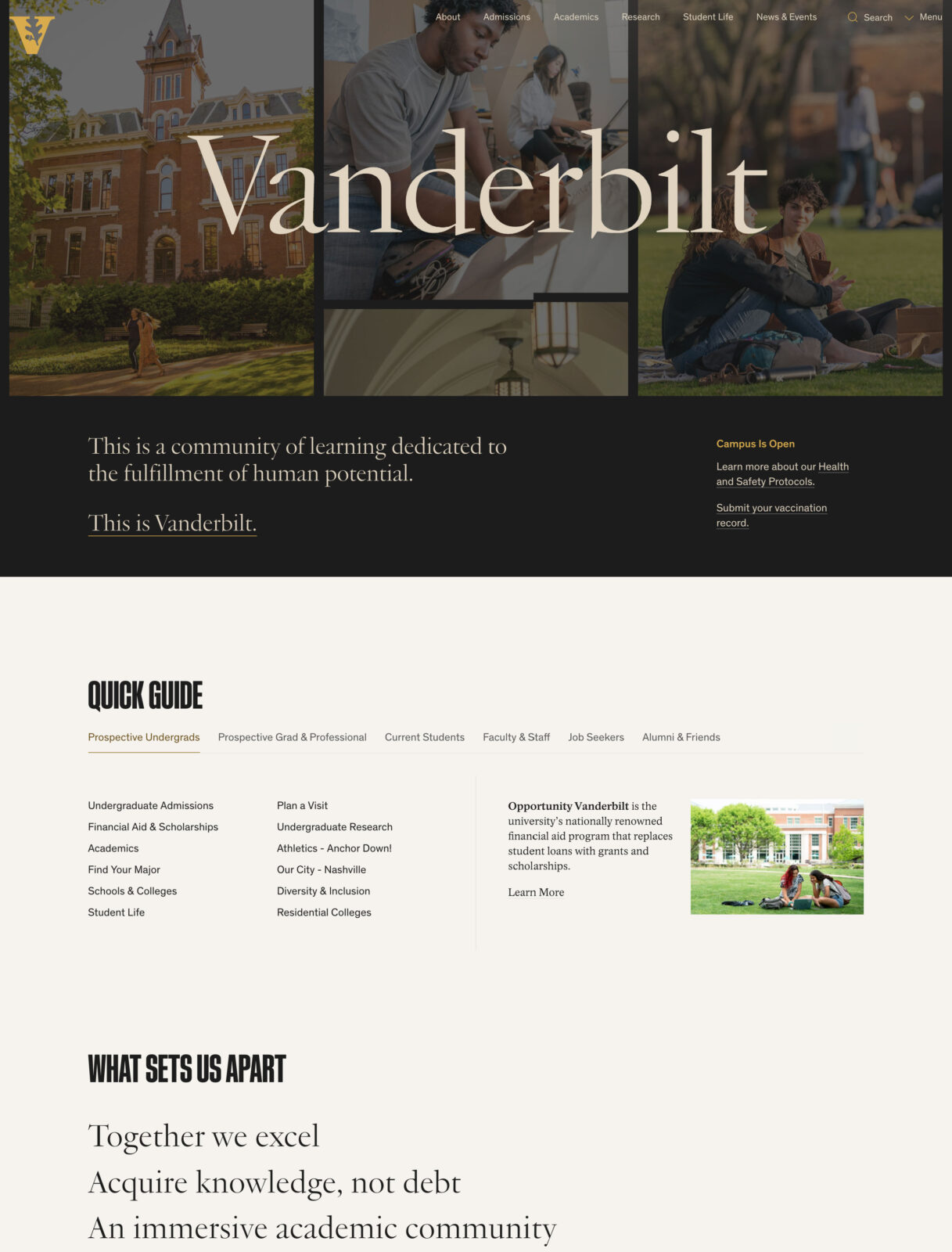 "With more than 40.8 million visitors in just the last 12 months, the Vanderbilt website is an important resource for current and prospective members of our community – providing critical information and shining a light on Vanderbilt's unique culture and the incredible accomplishments of our faculty, students and staff," Vice Chancellor for Communications and Marketing Steve Ertel said. "FutureVU Digital has been collaboratively designed to support Vanderbilt's teaching and research mission and will help position Vanderbilt as a leader in digital strategy."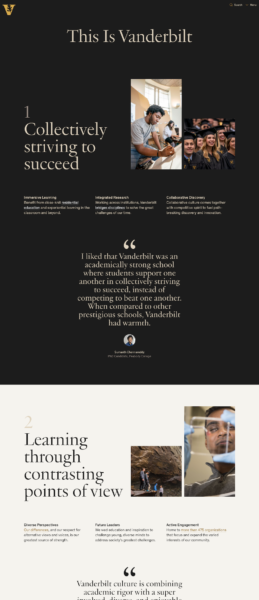 The initiative to develop a design system that would be used across all Vanderbilt websites, including schools, colleges and departments, began in fall 2019 and involved leaders and stakeholders across the university. Upstatement, a digital design firm based in Boston, partnered closely with Vanderbilt University Communications and Marketing to develop the strategy and look and feel of the new site.
From July through December 2020, the team worked to gather input through a series of one-on-one and small group interviews, workshops, surveys and user tests with faculty, staff, students and university leadership. This feedback was crucial to the creation of an extensive design system, with a focus on user journeys. The work also included streamlining the user experience, optimizing for search engine visibility, improving wayfinding and building a system that can scale more easily with a growing university.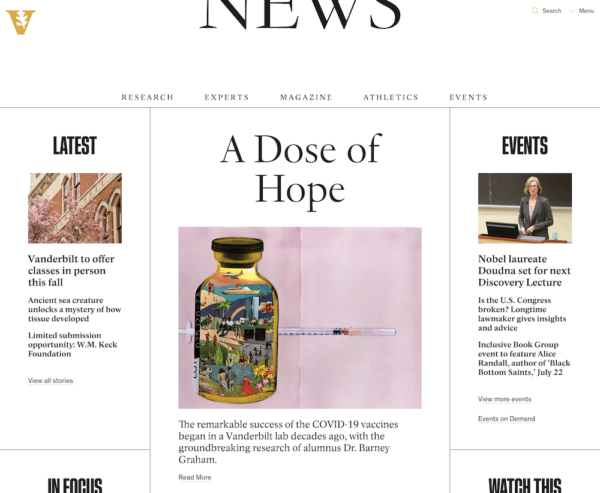 In January 2021, Vanderbilt began work on the back-end build of the site, including the development of a user-friendly pattern library system that will improve the editing experience for website maintainers across campus. Each webpage is built using a combination of more than 60 design patterns that all work together visually and functionally to provide a cohesive user experience across the entire website.
VUIT's Cloud services team partnered closely with the Digital Strategies team to architect and build a new environment for the website that improves load times and scalability. By leveraging the practically unlimited scalability of cloud computing, Vanderbilt's websites can be experienced globally with quicker response times, increased security and high service availability.