Media Inquiries
Latest Stories
The following information is for faculty, staff, postdocs and graduate and professional students.
Given the COVID-19 pandemic and the dynamic nature of the future of work, it is more important than ever to offer the Vanderbilt community a sustainable and equitable transportation and parking program that is aligned with the university's values. We understand that everyone's commute needs are different, and to that end, we are offering a variety of parking options. As a reminder, if you park on campus, you are required to have a parking permit. Violations are subject to fines and towing.
Daily Parking Option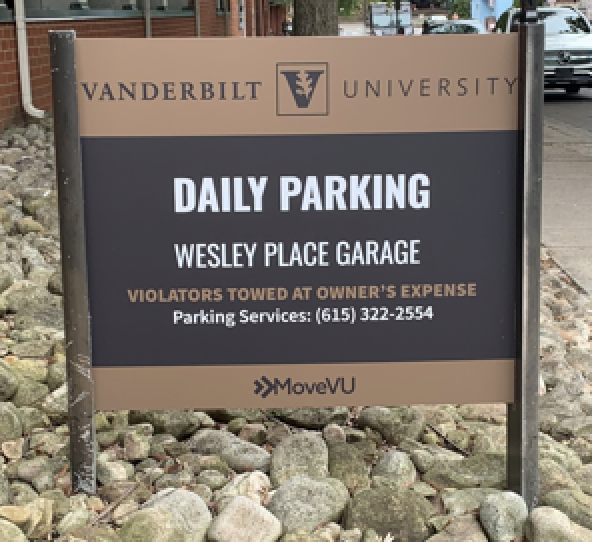 Vanderbilt will offer an expanded daily parking program for approximately 1,600 faculty, staff, postdocs and graduate and professional students this fall. Participants will pay to park only on days they drive a vehicle to campus. Those selected for the program will have access to park in the Terrace Place, Wesley Place and Sony garages, as well as the West Garage—which is being added to the daily parking program. Only daily parking participants will be able to access daily parking facilities.
Rates
Terrace Place Garage and West Garage
$3.50/day
Wesley Place Garage and Sony Garage
$5/day
Commute Incentives: New this year, individuals enrolled in the daily parking program who take sustainable commutes to campus will earn a $0.50 daily incentive each time they choose a sustainable commute up to a total of $10 per month, assuming a 20-day work month. Eligible sustainable commutes include walking, biking, transit, carpooling and vanpooling.
Deadline: Complete application by July 23. You will be notified via e-mail by Aug. 6 if you are enrolled and how to set up your MoveVU Commute Hub account. Daily parking for the 2021–22 academic year starts Sept. 1.
Annual Parking Permit Option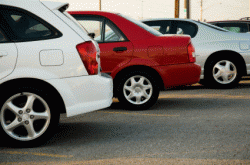 The Parking Services Office will continue to offer annual parking permits for the 2021–22 academic year. Current parking permits expire on Aug. 31, and vehicle registration for the new year will open for each type of community member in August per the information below. Individuals with annual permits will be able to park in any non-reserved parking space on campus (i.e., there are no assigned parking zones), with the exception of the daily parking facilities (Terrace Place, Wesley Place, Sony and West garages) and designated hourly paid parking spaces. Annual permit parking for the 2021–22 academic year starts Sept. 1.
FACULTY, STAFF AND POSTDOC RATES

Salary/Stipend Band
Monthly Permit Cost
Band 1: < $59,999
$46
Band 2: $60,000 – $99,999
$68
Band 3: $100,000 – $149,999
$92
Band 4: $150,000 >
$128
GRADUATE AND PROFESSIONAL STUDENT RATE

Graduate and Professional Students
Annual Permit Cost
$540 ($45/month)
Deadline: Graduate and professional student registration will start on Aug. 10. Faculty, staff and postdoc registration will start on Aug. 17.
Additional Parking Options
Individuals can also utilize new hourly paid parking spaces ($3 per hour includes sales tax plus a transaction fee) in select parking lots and garages across campus for short-term parking needs. Please note that the $5 daily hangtags previously sold by Parking Services have been discontinued and will not be honored after Dec. 31, 2022; no refunds will be given for previously purchased hangtags.
You can use the calculator below to compare your potential parking costs.
Questions?
Because of life changes, work schedules and other factors, your commuting patterns may change and you may need to move into a different parking program depending on your needs and typical location on campus. We can help you determine the best parking options and commute solutions at any time during the year. Please contact the Transportation and Mobility Office at movevu@vanderbilt.edu for assistance related to your parking and commuting options. Please contact VUPS Parking Services for assistance related to the annual parking permit at parking@vanderbilt.edu.


MoveVU is Vanderbilt's strategic transportation and mobility plan that falls under the FutureVU comprehensive campus planning efforts. For more information, visit the MoveVU website.