An early 20th-century Vanderbilt alumnus and Tennessee lawmaker, who stepped up at a crucial time during the women's rights movement, now has a special tribute, thanks to another Vanderbilt alumnus.
A historical marker celebrating Banks Turner, BA'1910, was installed at the entrance to Yorkville Cemetery in Gibson County, Tennessee, on June 25. Turner was a freshman state representative in 1920 when he cast three decisive votes to prevent the state legislature from tabling the 19th Amendment, which would have effectively killed the national law that gave many American women the right to vote.
John P. Williams, JD'72, of Nashville was instrumental in having the marker for Turner installed.
"I truly believe that Turner's four years at Vanderbilt—one of the few co-educational colleges in the nation at that time—played a role in his decision to support ratification of the 19th Amendment," Williams said.
Though most Southern states were adamantly opposed to the amendment, on Aug. 18, 1920, the Tennessee General Assembly passed the ratification resolution for the 19th Amendment to the U.S. Constitution, crossing the threshold of three-fourths of states needed.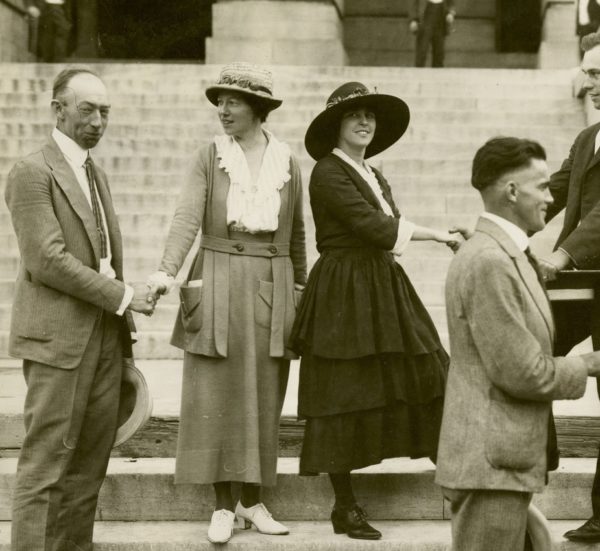 But even that crucial vote passed by the narrowest of margins. Tennessee state legislators were in a 48-48 deadlock when 23-year-old Rep. Harry T. Burn, a Republican from McMinn County, cast the deciding vote. Although Burn himself opposed the amendment, his mother convinced him to "be a good boy" and vote for it, thus turning the tide for the entire country.
With 36 states passing the amendment, women officially gained the right to vote when it took effect on Aug. 26, 1920.
The legal fight was nicknamed the "War of the Roses" because supporters of suffrage wore yellow roses and anti-suffragists wore red roses, allowing for unofficial tallies. Turner and Burn had pinned red roses to their lapels, but each switched sides in support of ratification during roll call.