Media Inquiries
Latest Stories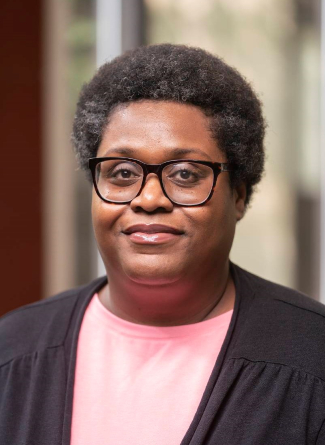 Clanitra Nejdl, head of professional development and research services librarian at the Jean and Alexander Heard Libraries Alyne Queener Massey Law Library, is the 2021 recipient of two distinguished honors from the American Association of Law Libraries.
Nejdl received the 2021 AALL Emerging Leader Award. This honor recognizes newer members of the organization who have already made significant contributions to the association and/or to the profession and have demonstrated the potential for leadership and continuing service.
Nejdl also received the AALL Spectrum Article of the Year Award, which honors outstanding achievement in writing that contributes to topics related to librarianship, law librarianship and practical applications for library work, or to an understanding of legal materials, legal systems, legal information or to professional and staff training and development.
Nejdl's article, "Academic Law Libraries and the Early Days of the COVID-19 Pandemic," was co-authored with Edna L. Lewis, a reference librarian at the University of California–Berkeley School of Law Library. In the article, Nejdl and Lewis detail how the staff of Vanderbilt's Massey Law Library and of the UC–Berkeley Law Library mobilized their respective institutions to respond to the needs of law faculty and students given the immediacy and uncertainty related to the COVID-19 pandemic.