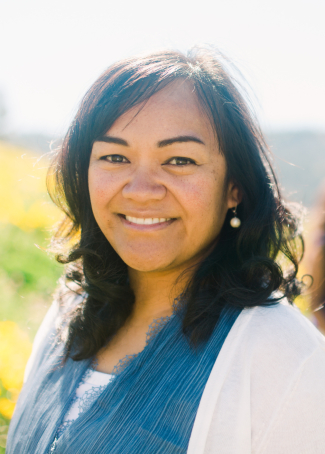 Belinda 'Otukolo Saltiban, a seasoned higher education professional with extensive experience leading diversity and inclusion efforts in support of professional development and student success, has been named associate vice chancellor for equity, diversity and inclusion at Vanderbilt University.
'Otukolo Saltiban joins Vanderbilt from Utah Valley University in Orem, Utah, where she has served as chief inclusion and diversity officer since November 2018 and as a member of the UVU President's Cabinet, President's Council, Women's Council and University Executive Council. Prior to this she was assistant dean of undergraduate studies from February to November 2018 and director of the Office for Inclusive Excellence from 2013 to 2018 at the University of Utah.
"Belinda is a visionary leader whose wide-ranging experience involving research, strategic planning and policy development and implementation will help further our goals for making Vanderbilt a more inclusive and welcoming environment," said André Churchwell, vice chancellor for equity, diversity and inclusion and chief diversity officer. "Her commitment to deepening the principles of diversity and inclusion greatly complement our mission of developing a campus culture that allows every member of our community to feel supported and empowered to reach their fullest potential."
As Vanderbilt's associate vice chancellor for equity, diversity and inclusion, 'Otukolo Saltiban will serve as a key member of the leadership team responsible for providing support, direction and guidance in achieving the goals of the Office for Equity, Diversity and Inclusion. Working with the vice chancellors and other stakeholders, she will play an integral role in advancing equity, diversity and inclusion across campus and within the community for the university.
'Otukolo Saltiban will report directly to Churchwell and be a thought leader in developing a support model of equity, diversity and inclusion at all levels. She is charged with providing intellectual, strategic, tactical and collaborative leadership to facilitate an integrated vision and shared responsibility for advancing institutional goals, as well as with fostering and affirming a campus culture to achieve Vanderbilt's aims surrounding equity, diversity and inclusion.
'Otukolo Saltiban brings broad experience conducting qualitative and quantitative research; facilitating strategic planning, partnerships and programs; conducting campus climate and inclusivity assessments; leading implicit bias education; and developing and implementing policy.
She holds bachelor's degrees in human development and sociology, a master's in social work and a Ph.D. in education from the University of Utah. In addition, she graduated from the Harvard Business School Young American Leaders Program in 2019.
"I'm tremendously excited to join the Vanderbilt community in the Office for Equity, Diversity and Inclusion," 'Otukolo Saltiban said. "Together we will work to cultivate an environment for learning, working and living based in equity and mutual respect that I hope will significantly impact the persistence and success of all students, faculty and staff."