Rising senior Minna Apostolova and rising junior Joseph Sexton have been named 2021 Barry A. Goldwater Scholars, the nation's most competitive scholarship for undergraduate STEM students who show exceptional promise of becoming the nation's next generation of research leaders.
Some 409 college students across the United States were selected as Goldwater Scholars this year from a pool of more than 5,000 nominees. Goldwater Scholarships contribute up to $7,500 per year toward educational expenses for the remainder of a student's undergraduate career.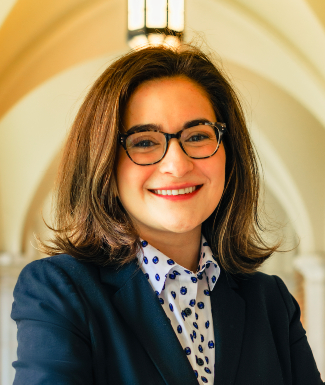 Apostolova, a biochemistry and chemical biology major, became interested in the Goldwater Scholarship after attending an information session hosted by the Vanderbilt Career Center during her first year at the university.
"Cancer has affected several members of my family, so as cliché as it may sound, I distinctly remember promising myself that I would 'cure cancer' when I was 7," Apostolova said. "Later, I joined my high school's science research team to take my first steps toward accomplishing this lofty goal, and that experience was my first real exposure to the field of science research."
Through her undergraduate laboratory research under the mentorship of Mary Philip, assistant professor of medicine and pathology, microbiology and immunology, as well as her involvement with the Systems Biology and Bioengineering Undergraduate Research Experience program, Apostolova will continue to study immunotherapies as a Goldwater Scholar.
"Broadly speaking, we seek to understand how and why the killer cells of the immune system, CD8+ T cells, become dysfunctional and stop killing cancer cells," Apostolova said. "I'm also thrilled to be joining the national community of Goldwater Scholars; they are truly an outstanding and inspiring group of young researchers. I'm also very excited to work more closely with these peers on several initiatives on the Goldwater Scholar community's national executive committee for the upcoming academic year."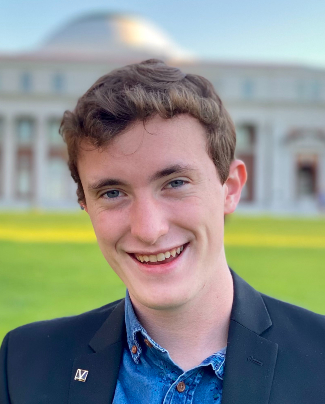 Sexton, a psychology and medicine, health and society major, will center his scholarly work around the study of depressive-like behaviors. Sexton is an Atlanta Lanier Scholarship recipient.
"I started looking into systems and molecular neuroscience behind mood, and, by my senior year, was doing research at Georgia State University with Professor Angela Mabb on depressive-like behaviors in a transgenic mouse line," Sexton said. "She was incredibly motivational to my continued ambitions in science, even as my lens shifted from neuroscience to psychology and from depression to suicide research during my first year at Vanderbilt."
Bolstered by his undergraduate research work with many Vanderbilt faculty mentors, Sexton will study the interactions of age, race, marital status and sex as they relate to suicide rates, especially in elderly Americans, using open data from the CDC.
"There is something truly captivating about scientific discovery, and the Goldwater is evidence that I can pursue this for the rest of my life," Sexton said. "Hopefully my work will prevent suicides, effect societal change in health care and scientific practice, and answer a number of currently enigmatic questions. I could not be more excited about my future plans."
The Career Center supports undergraduate and graduate students and recent Vanderbilt alumni in the fellowship application process.
Those interested in the Goldwater Scholarship Program or other competitive fellowships should contact Elizabeth Harrington Lambert, associate director of fellowships and scholarships.