Class of 2020 graduates Frances Burton and Matt Zhang were named Michael B. Keegan Traveling Fellows for 2020-21, and Class of 2021 graduate Barton Christmas was named a Keegan Fellow for 2021-22. The Keegan Fellowship aims to enhance the development of future leaders through world travel and experiential learning.
The fellowship provides graduating Vanderbilt seniors with the opportunity to pursue an idea or issue they are passionate about in the context of daily life in communities around the world. The $20,000 award funds one year of travel.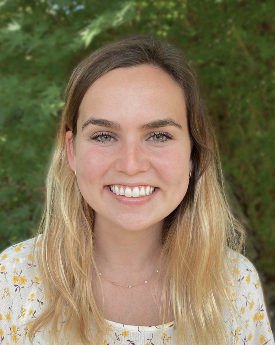 Keegan-sponsored travel is currently postponed due to the COVID-19 pandemic. Keegan Fellows will be permitted to commence their fellowship travels in accordance with State Department travel guidance once Vanderbilt University resumes sponsored international travel.
Burton, an economics and Spanish major and environmental and sustainability studies and business minor from Dallas, Texas, became interested in her fellowship topic of strategic environmental conservation through a monthlong exploration of U.S. national parks prior to coming to Vanderbilt and through the 2019 U.N. Climate Change Conference in Madrid, Spain, which she attended through the College of Arts and Science honors program.
"My biggest goal is to gain a global understanding of the 'how' and 'why' of conservation through the lens of national parks in order to develop more equitable, nature-based climate solutions," Burton said. "To me, national parks represent a unique and untapped opportunity in the context of global climate change."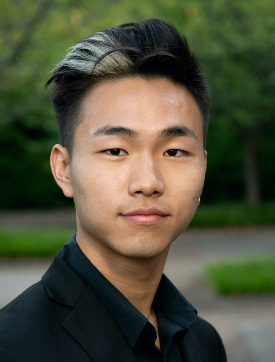 Zhang, a cognitive studies major from Lake Barrington, Illinois, began to develop his Keegan project proposal while studying abroad in Seville, Spain, in 2018. Through interactions with his host family, he began to question how intimate conversation connects individuals and what defines connection as a fundamental human need.
"What exactly goes into building a lifetime together with another person? Why do some relationships last while others fade away? And how do the answers to these questions change or persist across different legal, social, religious and cultural contexts?" Zhang asked. "These are the universally significant yet achingly personal themes I will explore during my year with Keegan."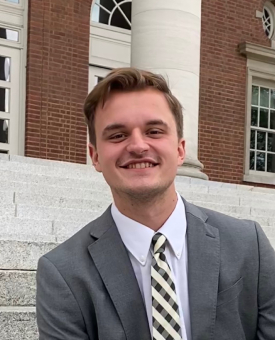 Christmas, a history and secondary education major from Paducah, Kentucky, will explore how artists, specifically street performers, come to create their art, and how they plan to continue their artistry after a global pandemic, through his project titled "Art, High and Low." Christmas is a balloon artist who has performed in several countries.
"I think artists have a sixth sense about the world, a way of seeing the impulses that drive the rest of us, the story that hums under the surface of our day to day," Christmas said. "I want to listen to that story, and I want to listen to that story all the way around the world. Particularly in the aftermath of a pandemic, it's going to be crucial that we know how to tell ourselves stories that give us hope, give us perspective, and give us clarity on what exactly we all just survived—and what some of us didn't survive."
Students and alumni interested in applying for the Michael B. Keegan Fellowship or other competitive awards should contact Elizabeth Harrington Lambert, associate director of fellowships and scholarships.