West End Avenue between 24th and 25th avenues will be closed June 17–20 for the removal of a 20-story construction crane used to complete the exterior and masonry work on the West End Tower connected to Nicholas S. Zeppos College.
West End Avenue from 25th to 24th avenues will be closed beginning at 7 a.m. Thursday, June 17, until Sunday, June 20, to safely remove the crane. Traffic control officers will be stationed in the area to direct traffic to alternate routes during the duration of the work.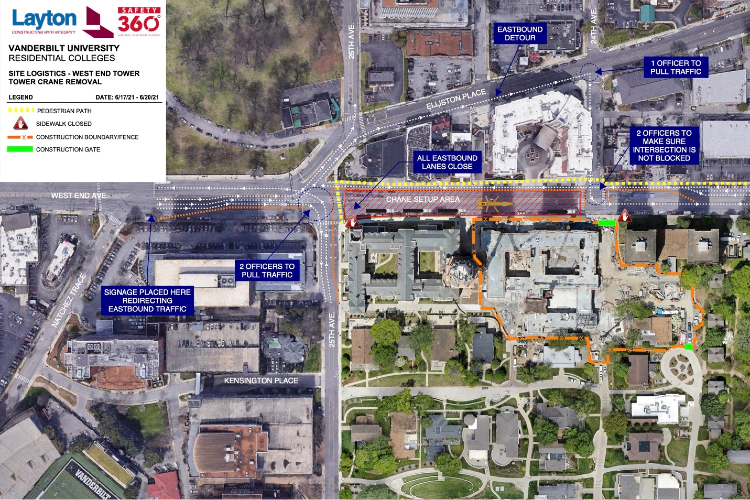 For questions or concerns, please contact Campus Planning and Construction at construc_alerts@vanderbilt.edu.