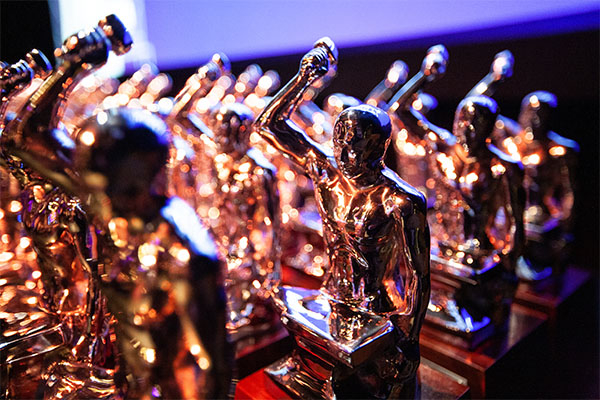 Vanderbilt University has been honored with the Public Relations Society of America's Silver Anvil Award—one of the highest national honors in the communications industry—in the Internal Communications for Nonprofit and Governmental Organizations category in recognition of Vanderbilt's "Anchor Down. Step Up." campaign. In addition, Vanderbilt was recognized with an Award of Excellence in the Crisis Communications category for "Best Organizational Pivot" in overcoming COVID-19 communications challenges.
The campaign is also a finalist for a national Council for the Advancement and Support of Education Platinum Award, the highest honor that organization bestows. The CASE awards are scheduled to be announced June 23.
The Public Relations Society of America is the nation's leading professional organization serving the communications community, and its annual Silver Anvil Awards recognize the best public relations programs with the highest standards of performance in public relations. Judges evaluate strategic programs that incorporate sound insights and analysis, planning, execution and evaluation.
"This is well-deserved and hard-earned recognition for the Communications team, and it reinforces what we have known all along—that Vanderbilt has been a leader in every aspect of our response to COVID-19," Chancellor Daniel Diermeier said. "Alongside those monumental efforts, we continued to promote the full scope of our mission. Our research efforts and the transformation of Athletics have also gained prominence."
In addition, ESPN notified the university that it has received a Gracie Award for the network's story on Vanderbilt student-athlete Sarah Fuller and her history-making role during the 2020 college football season; Fuller was the first woman to play in a football game in the Southeastern Conference and for a Power Five program. The Division of Communications provided content to ESPN to assist with the production of the story. The Gracie Awards are presented by the Alliance for Women in Media Foundation and recognize programming created by, for and about women.
"I am proud of the work we have done together over the past year, and I am equally proud to see it recognized as best in class—in higher education and beyond," Diermeier said.