Media Inquiries
Latest Stories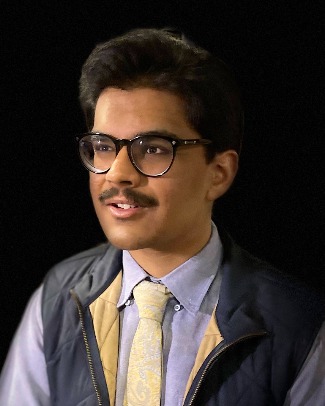 Vanderbilt doctoral student Anup Challa, BE'21, MS'21, has been tapped to co-lead a team of researchers and patient advocates to identify areas across the world in need of health care for pregnant women and infants. He is the new chair of the Special Populations Coordinating Committee for the CURE Drug Repurposing Collaboratory.
CDRC is a public-private partnership that includes the U.S. Food and Drug Administration, the National Center for Advancing Translational Sciences of the National Institutes of Health and Critical Path Institute. Drug repurposing, also known as drug repositioning, aims to identify new uses for medical treatments that have already received regulatory approval. There are numerous benefits to using this technique, including shorter development times, lower costs and increased governmental support.
Challa started collaborating with CDRC in January 2021, and the program's leadership offered him an invitation to lead the coordinating committee in March 2021. This appointment aligns with Challa's research in drug repurposing and applying real-world data to enhance the regulation of drug use in pregnant women.
"Drug repurposing is particularly important for special populations, and there are very few safe and effective therapies for diseases related to pregnancy, women's health and early childhood," said Challa, a native of Memphis who is pursuing a Ph.D. in chemical engineering. "I am grateful for the opportunity to contribute to a global effort that systematically advances health equity for extremely vulnerable members of our society."
The committee comprises representatives from the United States and the Republic of South Africa, as well as from the World Health Organization. They identify and advise CDRC partners on how to combat health disparities.
In addition, Challa is drawing on relationships with his academic mentors to develop interdisciplinary programs at Vanderbilt that can improve the quality and efficiency of consumer drug development practices. They have been especially supportive, he said, of his self-driven inquiry into non-traditional topics and his focus on research leadership and program development.
"It's these kinds of interactions with faculty mentors that help drive research innovation," said Dr. David Aronoff, Addison B. Scoville Jr. Chair in Medicine and director of the Division of Infectious Diseases at Vanderbilt University Medical Center. "This fusion is exactly what I've seen with Anup and his research."