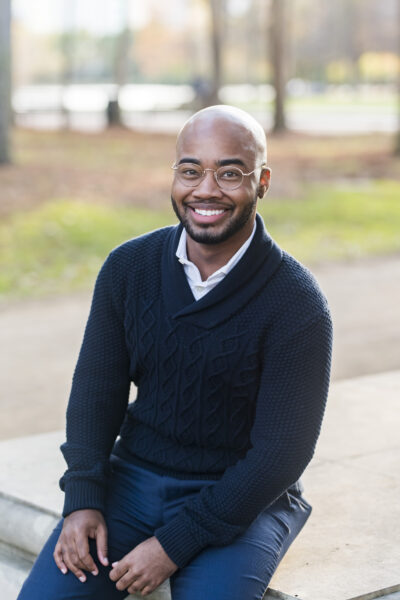 When Jay Larry, BA'14, JD'17, visited Vanderbilt for the first time during a special weekend event for admitted students, he lost his bearings exploring the labyrinthine 350,000–square–foot Stevenson Center for the Natural Sciences. 
"A junior saw me looking very lost and distressed, and helped me," Larry says. "We started chatting, and she told me all about her time at Vandy. I really connected with her and everyone I met that weekend, so I pulled my other college applications. It just seemed right." 
A native of Houston, Larry immersed himself in student activities, including Greek life and Vanderbilt Student Government. Later, when applying to law schools, he emailed Chris Guthrie, Vanderbilt Law School Dean and John Wade–Kent Syverud Professor of Law, to ask him to discuss the school over coffee. To his surprise, Guthrie accepted. 
 "I asked him what he saw the direction of the Law School being, and that made my decision," Larry says. "Going to Vanderbilt Law felt like the most natural thing in the world. The openness and collegiality were an extension of my undergraduate experience."  
Yesha Yadav, professor of law and associate dean for diversity, equity and community, also made a lasting impact on Larry at the Law School.  
"I do what I do now because of what I learned in her securities regulation course," he says. Today, Larry is an attorney in Houston with Bracewell LLP's corporate and securities group. 
"I would not be the person I am today without Vanderbilt," he adds. "Many formative experiences happened there that made me a better team player, better global citizen and more thoughtful about others and how I navigate the world."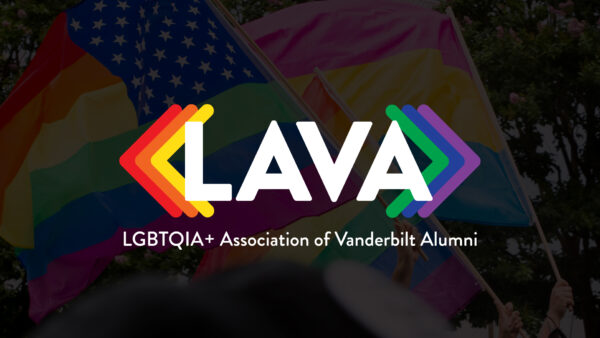 Larry has remained engaged with Vanderbilt since graduating, serving as a VUconnect career adviser, a CoRPs volunteer and more. Last fall he took the helm as president of the recently renamed group LAVA, the LGBTQIA+ Association of Vanderbilt Alumni, and he aims to increase membership and strengthen connections with the university's LGBTQIA+ alumni community. 
As part of its membership drive, LAVA has expanded its programming opportunities. A recent online event connected new graduates with fellow alumni to explore navigating post-college life and the workplace. Larry encourages alumni to join LAVA and explore the rewards of mentorship and engagement. 
"Being queer, especially if you are in a professional setting and aren't with many people who are out or open—it can be kind of isolating," Larry says. "It feels like you're not bringing all of yourself to the workplace. Connecting with alumni, hearing what they experienced at work and how things have changed for them, is important. To me that's a very Vandy thing—we are all in this together."