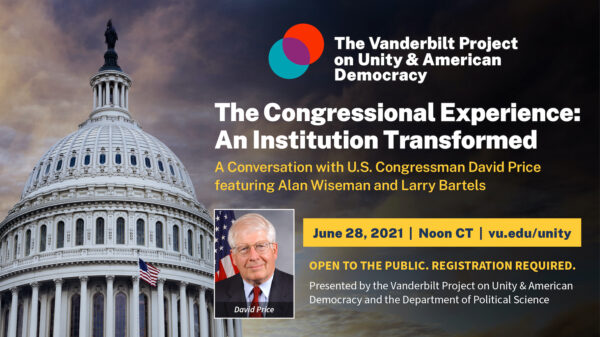 The Vanderbilt Project on Unity and American Democracy will host a virtual discussion about the evolution of the U.S. Congress and how to find issues of common ground in a time of polarization. The discussion will include current U.S. Rep. David Price, who has served as a member of Congress through seven White House administrations, and Vanderbilt political scientists Alan Wiseman and Larry Bartels. 
The online discussion will be Monday, June 28, at noon CT and is open to the public. Registration is required. 
Register for the event here. >>
Along with his three decades of experience as a member of the U.S. House of Representatives from the state of North Carolina, Price has a Ph.D. in political science from Yale University and is the author of multiple books, including The Congressional Experience: An Institution Transformed. The scholarly book of anecdotes and analysis draws from his experience serving as a member of Congress during presidential administrations stretching from Ronald Reagan to today. 
Price is a longstanding member of the powerful House Appropriations Committee and serves as chairman of the Transportation, Housing and Urban Development Appropriations Subcommittee. He also serves on the Subcommittee on Homeland Security and the Subcommittee on State, Foreign Operations and Related Programs, as well as the House Budget Committee. He is a recognized leader in foreign policy, serving as chairman of the House Democracy Partnership, and is an outspoken advocate for Middle East peace.   
In North Carolina, Price's constituents know him as a strong supporter of education, accessible health care, affordable housing, clean air and water, scientific research and improved transportation alternatives. 
Vanderbilt Project on Unity and American Democracy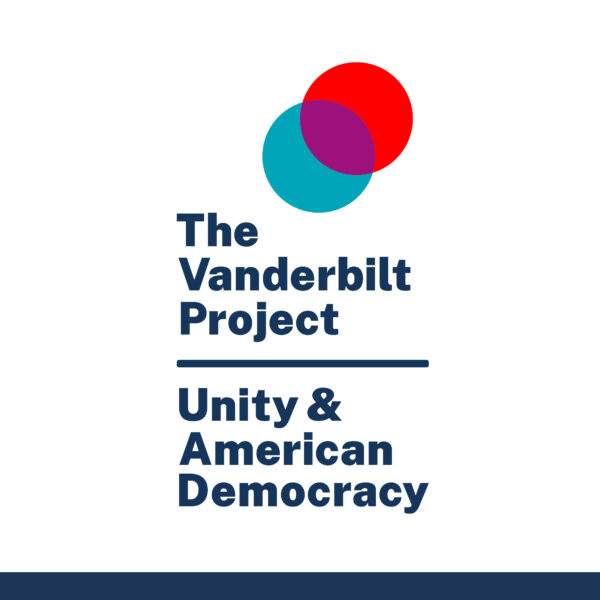 The Vanderbilt Project on Unity and American Democracy aims to strengthen the nation's democratic institutions by advancing evidence-based research in the national discourse on unity. It is chaired by former White House fellow and Research Professor of Political Science and Law Samar Ali, BS'03, JD'06; former two-time Tennessee Gov. Bill Haslam; and Pulitzer Prize–winning presidential biographer and Vanderbilt faculty member Jon Meacham.