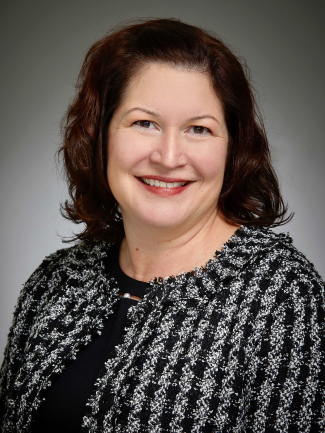 Rachel White, a dynamic marketing leader, will join the Division of Communications July 6 as Vanderbilt's inaugural assistant vice chancellor for marketing.
"Vanderbilt's mission of teaching and discovery requires meaningful engagement to both deepen existing connections across our diverse and talented community and attract new people to join. Rachel brings extensive experience in traditional and innovative marketing tactics to the growing marketing and communications capabilities at the university," said Steve Ertel, vice chancellor for communications. "Her career has been built on inspiring high-performing teams and creating partnerships with diverse stakeholders."
The new, consolidated and renamed Marketing team under White's leadership will combine the existing creative design, branding and trademark licensing functions and digital marketing and web development teams, as well as production management capacity. The joining of these teams happens at a crucial time as the university implements new marketing technologies and prepares to launch a redesigned web presence.
White brings more than 15 years of marketing experience at Fortune 100 companies to this new role at Vanderbilt. Most recently, she was a senior director of marketing at Dollar General, where she founded and led the Dollar General Media Network and was responsible for generating income and repeat business. She also led the company's Media Center of Excellence, with a heavy emphasis on digital media, as well as loyalty, personalization and customer data efforts. Before Dollar General, White worked primarily in the consumer products industry, at companies such as PepsiCo and Mars, leading teams in shopper insights and retail strategy.
"I could not be more thrilled to join the Vanderbilt community and to have the opportunity to further advance the Vanderbilt brand," White said. "I look forward to combining my past industry experience with my personal passion for the educational and research mission that makes Vanderbilt a premier university."
A Tennessee native, White earned a bachelor's degree cum laude in American studies at Smith College, a master's degree in political science at Ohio State University and a master's degree in business administration at Duke University. Her accolades include Dollar General's Diversity and Inclusion Leadership Award, and she has won Vendor of the Year on three occasions from two national retailers.