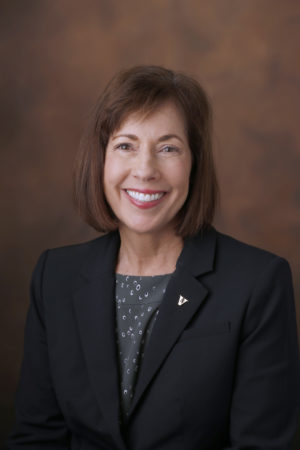 Older adults can rediscover the joy of learning in an inclusive community through the Osher Lifelong Learning Institute at Vanderbilt, which is offering a variety of summer courses that include the rise of Black women's political participation, an introduction to Latin America and a multimedia exploration of comedy through the ages. Other classes focus on short stories, tips for writing memoirs and more.
All courses will take place online using Zoom, and some class sizes are limited. Registration opens June 1.
Vanderbilt is home to the only Tennessee lifelong learning institute endowed by the Bernard Osher Foundation. Many of the classes, which are noted for their academic rigor, are taught by current and retired Vanderbilt faculty.
Tuition ranges from $30 to $80 for each course, which are priced individually.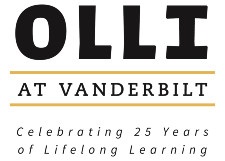 "One of the benefits of holding classes online is that we can welcome all those 50 and older from beyond Middle Tennessee to join our local participants," said Norma Clippard, director of OLLI at Vanderbilt. "However, we look forward to the day when we will be able to gather again in person for instruction and special events."
The following courses, all of which are noncredit, begin in July:
The Napoleons and Their Cultural Impact, taught by Robert Barsky, a professor of French and comparative literature who has additional appointments in law, European studies and Jewish studies. He will lead the class in a study of the achievements and disasters of Napoleon Bonaparte, a famed 18th-century French military and political leader, and his nephew, Napoleon III. Students will examine the impact the two monumental historical figures had upon contemporary artists, writers, dancers and philosophers.
Black Womanist Consciousness and American Public Life, taught by Amy E. Steele, MDIV'00 and PhD'12, assistant dean for student affairs and community life at Vanderbilt Divinity School. Her research interests include social ethics, spirituality and 20th-century African American religious thought. Students will explore the rise of Black women's political participation in American public life from Reconstruction to the Montgomery Bus Boycott. They will also cover democratic dilemmas in religion and public life and the struggles of justice for Black women, particularly in the U.S. South.
Short Stories: Analysis and Enjoyment, taught by Edward Friedman, professor of Spanish, emeritus, and Gertrude Conaway Vanderbilt chair, emeritus. He will focus on short stories by authors from the United States, Canada, Europe and Latin America. Some writers are well known, such as Mark Twain and Toni Morrison, but others are not as prominent, so readers can add to their lists. The format will be discussion and dialogue, not lectures. Class limited to 25 participants.
Introduction to Latin America, taught by Nicolette Kostiw, MA'10 and PhD'15, adjunct professor of Latin American history at Trevecca Nazarene University and former assistant director of the Center for Latin American Studies at Vanderbilt. The class will delve into several important periods of Latin American history: conquest, colonization, wars of independence, nationalism and more. The legacy of slavery, social change and global capitalist dynamics will be explored, as well as key debates regarding the region's current situation in a global context.
The Kingdom of Italy: Unity or Disparity, 1860-1945, taught by Marcia Lavine, a retired University School of Nashville teacher. She will focus on the history of the Kingdom of Italy, which formed around 1860 as a singular nation-state, but its regions remained sharply polarized through the years on everything from the best form of government—republic or monarchy—to Catholicism vs. anticlericalism. The irony of the "unity" of the fascist movement and regime led by Benito Mussolini during the early 20th century will also be covered.
All About Comedy, taught by David Misch, an Emmy-nominated writer and producer, college instructor and lecturer. All types of comedy—ranging from Ancient Greek to Modern Family—are included in the novel course, a comprehensive, multimedia review of all aspects of comedy, Part of the curriculum is devoted to musical satire from artists that include Randy Newman, Weird Al and Steve Martin, among others.
History of Photography, taught by Carolyn Benedict Fraser, a Nashville-based artist and Harpeth Hall School instructor whose work has been exhibited nationally and internationally. She will guide lifelong learners on an overview of significant photographic works made during the last 175 years as they consider the complicated social and cultural impact of the medium.
Tai Chi, taught by Peter Hodes, founder, CEO and instructor for Tai Chi River. The course is appropriate for beginners as well as those experienced in this ancient practice for improving health, balance and relaxation. No special clothing or equipment needed.
Yoga for Health and Vitality: Fostering Healthy Aging and Lifelong Wellbeing, taught by Donna Ortner, a yoga and meditation instructor who teaches yoga therapy at the Osher Center for Integrative Medicine at Vanderbilt and the Vanderbilt Psychiatric Hospital. No yoga experience is needed to participate, but students should have a yoga mat and block.
How to Write a Memoir, taught by Carole Webb Moore-Slater, author, educator and community speaker. The eight-week workshop, limited to 16 participants, is designed to motivate and inspire by providing guidelines and organizational tips on getting started writing a personal or family story to save, distribute and/or publish. All classes will be interactive with ideas shared, personal manuscripts read, and group feedback provided.
OLLI at Vanderbilt is housed within the Division of Government and Community Relations. For more information, email OLLI at Vanderbilt or call 615-322-6511.