By Jane Hirtle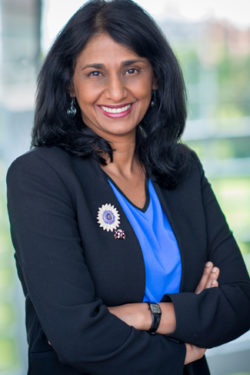 The Office of the Vice Provost for Research is expanding capacity and expertise in Research Development and Support to enhance support for faculty seeking foundation and federal sponsorship for research, scholarship and innovation, as well as research compliance support to both protect and enable cutting-edge faculty research.
"Over just this last year, our faculty have advanced 35 strategic projects with foundations and submitted 34 proposals to federal sponsors with the support of our small but highly productive team," Vice Provost for Research Padma Raghavan said. "As we grow our Research Development and Support team, our faculty will have a more robust network to help keep their research and scholarship moving forward, whether that's by developing research and innovation concepts with sponsors or removing operational barriers to sponsored projects while ensuring their work remains protected and compliant."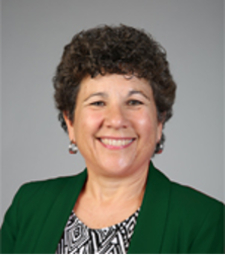 New Research Development and Support team member Joanne Spitz has more than 23 years of experience in professional fundraising and grantsmanship, with a special focus on foundation relations and sponsorship. Spitz specialized in research administration and grant development at Washington University in St. Louis, supporting faculty in diverse fields from business to neuroscience, including developing and managing a decade-long relationship with the MacArthur Foundation involving $5.5 million in grant funding. She joins Vanderbilt from Baylor University, where she identified funding opportunities, developed strategic proposals, coordinated interdisciplinary submissions, and stewarded grants as senior director of grant initiatives.
At Vanderbilt, Spitz will lead an integrated federal and foundation research development team. She has already begun connecting with leadership and faculty from across all 10 schools and colleges to identify and pursue new sponsorship opportunities for research and scholarship with a special focus on foundations.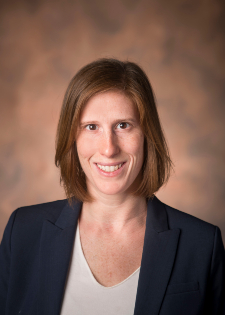 At the same time, Research Development and Support is poised to roll out enhanced research compliance support for faculty under Liane Moneta-Koehler. She continues to oversee proposal development and the limited submission opportunities process as well as coordinate long-term projects, such as Vanderbilt's partnership with the Army Futures Command and Fort Campbell, while also deepening her involvement in a range of research compliance to streamline and support faculty research. As a Ph.D. and experienced researcher with more than a decade of experience, Moneta-Koehler is intimately familiar with the challenges faculty face in advancing multifaceted research programs, such as multi-site international collaborations or studies with vulnerable populations, while also ensuring their work is protected and compliant with increasingly complex federal regulations.
Moneta-Koehler is currently working closely with the Research Compliance Committee, a team of faculty from across the university's 10 colleges and schools, as well as leading administrators representing multiple aspects of the university's compliance activities to analyze, streamline and strengthen the operational aspects of compliance around sponsored projects.