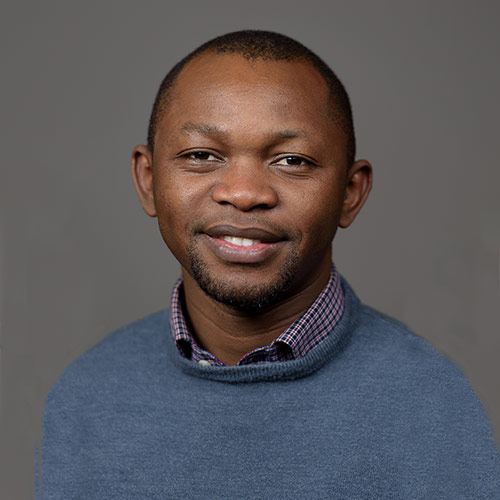 James Muchira, a postdoctoral fellow in the Vanderbilt University School of Nursing, has been named an American Academy of Nursing Jonas Policy Scholar. This program, funded by Jonas Philanthropies, supports early-career scholars seeking to build their knowledge and aptitude in health policy, the policy process and the interconnection of politics. The program enables scholars to connect and collaborate with expert nurse leaders on the academy's health policy priorities.
A maternal health expert, Muchira studies how maternal heart health can influence cardiovascular health of children later in life. His current research entails reviewing longitudinal data to weigh how early risk factors and epigenetic markers of cardiovascular disease appear in children. These are among the first data that indicate cardiovascular disease is passed from mother to child.
"I'm honored to be accepted in this program, and I see this as an opportunity to advance or influence policies on family-based and primordial prevention of cardiovascular disease in young children and along the life course," Muchira said.
"James' research touches on a critical element of maternal health that shapes the lives of generations of families," said Mariann Piano, Nancy and Hilliard Travis Professor of Nursing and senior associate dean for research. "He is a dedicated scholar and maternal health advocate. We are very proud of his accomplishments in this discipline thus far and look forward to seeing how he leverages the components of the Jonas Policy Scholars program to shape his impact moving forward."
Muchira is among six fellows participating in the fellowship. Over two years the scholars will be engaging in direct policy actions that align with the academy's policy priorities: advancing health equity and championing wellness, promoting innovation and sustainability, and reducing patient, provider and system burden. Fellows are mentored by members of the AAN's National Policy Mentoring Committee and work closely with the senior director of policy and policy assistant to promote the academy's vision to impact and influence health policy. Fellows also participate in an immersion program in Washington, D.C., interacting directly with partner organizations and policymakers at the federal level to foster change-making relationships.
Jonas Philanthropies invests in improving health care by focusing on high-need issues and audiences with high-impact solutions, promoting leadership in nursing and veterans' health care, preventing and treating low vision and blindness, and protecting our children's environmental health.