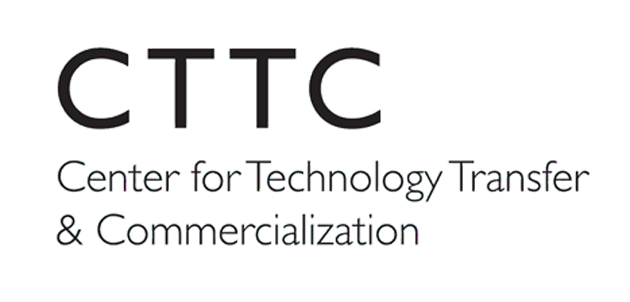 The Center for Technology Transfer and Commercialization continued to play a pivotal role in translating the research findings of Vanderbilt faculty into products and companies in 2020. Amid the myriad challenges of that year, CTTC successfully evaluated, marketed and licensed new inventions, conducted investor pitches and facilitated startup formations, executed material transfer agreements and sought issuance of patents for Vanderbilt innovations, all at levels equal to or surpassing earlier years. These activities spanned schools and disciplines across the university and Vanderbilt University Medical Center.
COVID-19 research and commercialization
Of 575 outgoing material transfer agreements facilitated by CTTC last year, 34 were for transferring materials to other institutions to support COVID-19 research. An equivalent number of incoming MTAs were executed to facilitate ongoing COVID-19 research at Vanderbilt, allowing faculty to begin translation of their research into therapeutics for SARS-CoV-2, the virus that causes COVID-19. All COVID-19-related MTAs were prioritized.
Of 86 licensing transactions, nine were for COVID-19-related discoveries. These licensing transactions included COVID antibody licenses to Twist Bioscience, Leinco Technologies, IDBiologics Inc. and AstraZeneca.
"As the numbers show, our faculty have been extremely productive in seeking new and innovative ways to end this pandemic and the CTTC staff have supported them every step of the way," said Vice Provost for Research Padma Raghavan. "This is the Vanderbilt culture of working together to solve the world's greatest challenges."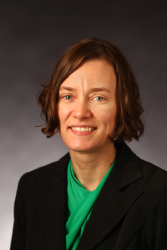 "Due to the intense focus on COVID-19 research in 2020, patterns of value creation at Vanderbilt were apparent even over a short time period," said Jody Hankins, senior licensing officer of life science technologies at CTTC. "Normally, it might take years for our faculty to conceive of an idea, obtain funding, show that an invention works and for CTTC to find industry partners and negotiate licenses so that an idea can be realized as a product. Instead, demand for the output of research on COVID-19 skyrocketed, and we saw ideas being tested and licensed to industry partners within weeks or months."
New ventures and startups
The New Ventures team identifies and supports suitable opportunities that can be built around Vanderbilt intellectual property. In 2020, the team conducted 33 investor pitches and vetted 19 startup opportunities.
In addition, nine newly formed companies entered into a first agreement—option or license—officially becoming a "startup" in 2020:
"By vetting and facilitating the launch and growth of these startups, CTTC is helping Vanderbilt researchers to shape the future," said Alan Bentley, assistant vice chancellor of CTTC. "We can observe importance of accelerating the societal impact that our faculty innovations can achieve, and are committed to bringing the research conducted at Vanderbilt to the public." 
Inventors and inventions
Forty-two percent of all invention disclosures submitted in 2020 had at least one female contributor:
100 percent — School of Nursing
70 percent — College of Arts and Science
59 percent — School of Medicine Basic Sciences
50 percent — Vanderbilt Peabody College of education and human development
48 percent — School of Medicine Clinical Sciences
41 percent — School of Engineering
CTTC received and evaluated 155 invention disclosures:
88 — School of Medicine Clinical Sciences
58 — School of Engineering
22 — School of Medicine Basic Sciences
10 — College of Arts and Science
4 — School of Nursing
4 — Vanderbilt Peabody College of education and human development
Revenue
Software, courseware and other specialized digital products are sold through VU e-Innovations. in 2020, revenue totaled more than $153,000 across 410 total license requests. It was the first year that CTTC generated more than $150,000 in revenue.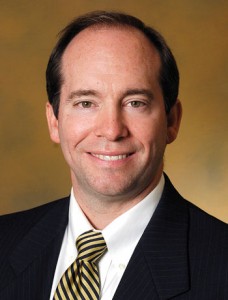 "Breaking this revenue record for end user products represents a significant milestone for CTTC," Bentley said. "We are encouraged by the growth of our digital products and look forward to bringing more transformative work to the researchers who can benefit from it."
The Latin American Public Opinion Project sold 43 licenses, generating more than $63,000. LAPOP is a leader in the development, implementation and analysis of data on individual opinions and behavior. As a center for excellence in survey research, LAPOP uses gold-standard approaches and innovative methods to carry out targeted and national surveys; conduct impact evaluation studies; and produce reports on individual attitudes, evaluations and experiences across the Americas.
Screening Tool for Autism in Toddlers and Young Children sold 381 products, totaling more than $50,000 in revenue. STAT is an empirically derived, interactive measure that has been developed to screen for autism in children between 24 and 36 months of age. It is designed for use by community service providers who work with young children in assessment or intervention settings and who have experience with autism. The STAT™ consists of 12 items and takes about 20 minutes to administer. Activities assess key social and communicative behaviors, including imitation, play, requesting and directing attention.
Metabolic Flux Analysis Suite sold 125 licenses, generating more than $23,000. The MFA Suite™ is a software toolkit providing a powerful approach for quantifying the rates of intracellular metabolic pathways. The information generated from the MFA Suite is useful for identifying pathway bottlenecks, elucidating network regulation and quantifying the flow or fate of carbon within a biological system.