Afro-Cuban American artist Maria Magdalena Campos-Pons and the Engine for Art, Democracy and Justice, a trans-institutional partnership that she founded at Vanderbilt University, have received prestigious awards this spring.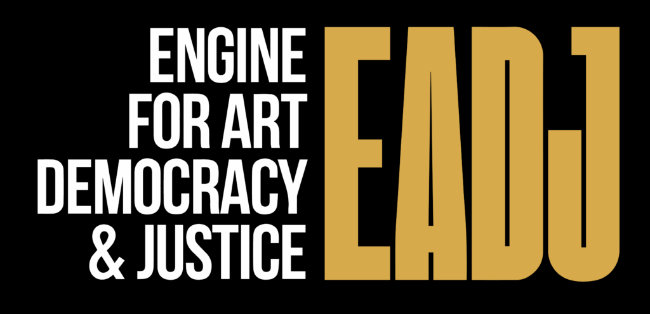 The Association of Art Museum Curators competition honored EADJ's Living in Common in the Precarious South(s) with an Award for Excellence for its "groundbreaking digital curatorial achievements."
EADJ, one of only six projects to be recognized, provides public conversations and artistic collaborations focused on healing, unity and care at a time of significant social unrest around the world. Vanderbilt launched EADJ last fall in partnership with Fisk University, Frist Art Museum and Millions of Conversations.
Lead curators of the EADJ team honored by the Association of Art Museum Curators include Campos-Pons, a professor of fine arts who holds the Cornelius Vanderbilt Chair; Marina Fokidis, a curator and writer based in Athens, Greece; Mark Scala, chief curator, Frist Art Museum; and Jamaal B. Sheats, director and curator of galleries and assistant professor of art at Fisk University.
"We are honored to recognize curators for groundbreaking projects that have advanced new methodologies, scholarship, and inclusion and access within the arts," said Judith Pineiro, executive director of the Association of Art Museum Curators and its foundation.
Fisk University is hosting EADJ's most recent public artwork, Leaves of Grass. 2012-2021. 2021. by artist Ibrahim Mahama, through May 31.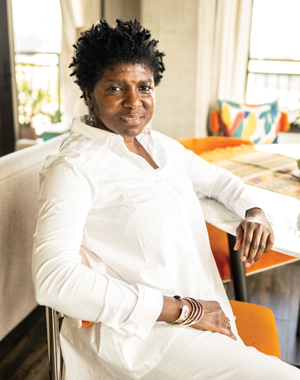 Campos-Pons is the recipient of another major award—the 2021 Pérez Prize—from the Pérez Art Museum Miami. The award recognizes "the acclaimed professor and artist, who has touched so many through her work exploring history, race and culture," Jorge M. Pérez, a noted arts patron and collector, said in a statement.
Campos-Pons grew up on a sugar plantation in the Matanzas province of Cuba, and her family has Nigerian, Hispanic and Chinese roots. She was a pioneer of the New Cuban Art Movement that opposed Communist repression in Cuba during the late 1980s. Campos-Pons immigrated to the United States in 1991 and joined the Vanderbilt faculty in 2017.
Earlier this year, Campos-Pons collaborated with several other women artists to create a film to honor the election of the first woman vice president of the United States, Kamala Harris. The project called for women to unite and heal the nation.
The museum is currently showing a series of Polaroid prints by Campos-Pons in the exhibition African and African Diaspora Art from the Jorge M. Pérez Collection.
Other major prizes Campos-Pons has received while at Vanderbilt include a 2018 Anonymous Was A Woman grant and placing at No. 11 on hyperallergic.com's 2019 list of top 15 art exhibits outside the United States for her Rios Intermitentes exhibit in Matanzas, Cuba.