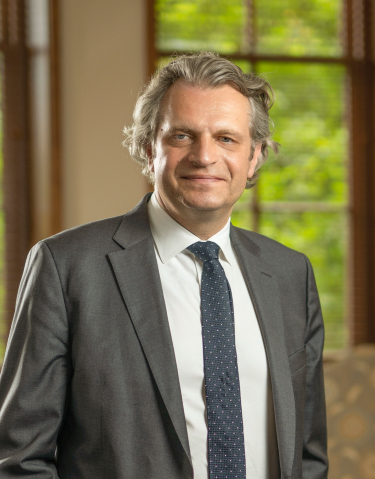 Chancellor Daniel Diermeier will hold the university's first Spring Staff Assembly on May 20 to share a state of the university address with staff and launch a new series of annual staff awards. The event will be virtual, and all university staff members are invited to attend.
The assembly will begin at 4 p.m. CT. Diermeier will reflect on the university's accomplishments over the past year, in particular the role of staff in elevating the university's goals and addressing the challenges of the COVID-19 pandemic.
Diermeier also will present individual and group awards to staff, including the Commodore Award and a new series of awards honoring staff excellence. Vice Chancellor for Equity, Diversity and Inclusion and Chief Diversity Officer André L. Churchwell will present the annual Diversity Leadership Award.
University Staff Advisory Council Vice President and Incoming President Tiffany Lawrence Givens will look back on the year from a staff perspective.
Vanderbilt held its first staff assembly in the fall, part of a new tradition started by Diermeier to recognize and celebrate the university's staff.
Register for Spring Staff Assembly. >>
For those unable to attend, the assembly will be recorded and shared on YouTube. A link to the recording will be shared in MyVU after the event.