Vanderbilt University is honoring its Class of 2021 with a special weekend of Commencement celebrations May 14–16. All activities will observe campus health and safety protocols. Here's what you need to know to guide you through the weekend.
Graduates Day featuring Dr. Anthony Fauci
Friday, May 14, 11 a.m. CT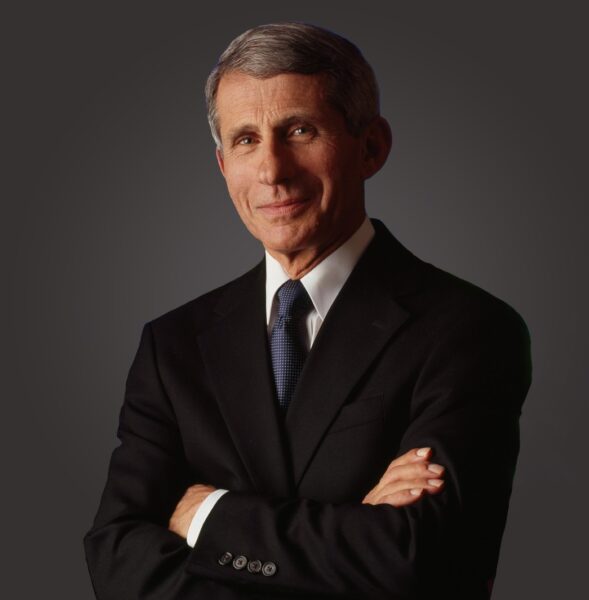 Dr. Anthony Fauci, the nation's top leader in infectious disease research and an internationally renowned biomedical scientist, will deliver the virtual Graduates Day address to the Class of 2021. The virtual event is open to the public, but registration is required.
Register now to attend the virtual Graduates Day address.
Fauci will receive the Nichols-Chancellor's Medal, one of the university's highest honors. The award is given to individuals who define the 21st century and exemplify the best qualities of the human spirit. It was created and endowed by Vanderbilt Law School graduate Ed Nichols and his wife, Janice, in honor of Edward Carmack and Lucile Hamby Nichols.
2021 Commencement
Saturday, May 15, 9 a.m. CT – Undergraduate ceremony
The undergraduate Class of 2021 will be honored with a combination in-person and virtual Commencement ceremony on Saturday, May 15, at Vanderbilt Stadium. Chancellor Daniel Diermeier will lead the event and deliver his inaugural Commencement address to the graduates and their guests.
Before the main ceremony begins, tune in at 7:30 a.m. CT for exciting pre-show programming featuring some of your favorite Vanderbilt community members. Class of 2021 graduate and professional students are also invited to watch the program and the online ceremony.
In-person attendance at the ceremony is reserved for undergraduates in the Class of 2021 and their guests (limited to two guests per graduate). All guests are required to have pre-reserved tickets, and all tickets have been claimed. The ceremony will be livestreamed on the Vanderbilt homepage for those unable to attend.
Watch the virtual ceremony here.
For the in-person ceremony at Vanderbilt Stadium:
Tickets are required for the two guests of each graduating student.
All attendees, including members of the Class of 2021, their guests and event staff, must abide by campus health and safety protocols.
Physically distanced seating, except for two-person guest pods, will be used at all events. All seats are pre-assigned.
All graduates and guests must abide by the university's clear bag policy. Lockers will be provided at each ceremony location. If guests forget to bring a clear bag, they can check their bag at one of the on-site lockers free of charge.
Saturday, May 15, and Sunday, May 16 – Graduate and professional student ceremonies
Graduate and professional students in the Class of 2021 will be honored with separate ceremonies held by their respective schools across campus on Saturday, May 15, and Sunday, May 16. These ceremonies also will be available virtually for those unable to attend.
Find more information on the specific ceremonies and tent locations.
Diplomas
Class of 2021 graduates, including those who graduated in August 2020 and December 2020, will receive their diplomas by mail. Find more information about diplomas on the University Registrar webpage.
Parking
For visitors coming to campus, find information on guest parking.
Volunteer for Commencement ceremonies
To help make the Class of 2021 Commencement ceremonies a success for graduates and their families, the university needs staff and faculty volunteers. Volunteers have various opportunities to participate on Saturday, May 15, and Sunday, May 16.
Find all of the latest information on celebrations for the Class of 2021 on the Vanderbilt Commencement webpage.