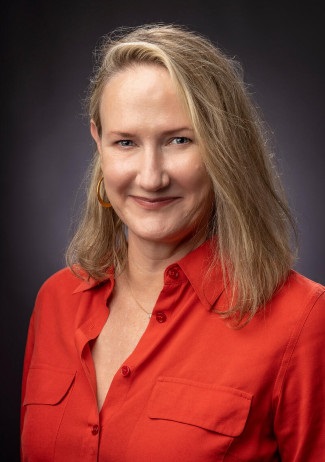 Bonnie J. Dow, dean of academic affairs for the College of Arts and Science and professor of communication studies, is among 10 Nashville leaders selected for a Harvard Business School leadership program focused on communities' shared growth and prosperity.
Dow was chosen by Global Action Platform, the regional affiliate of Harvard Business School's Institute for Strategy and Competitiveness, for the 2021 Young American Leaders Program.
"I'm honored and excited for the opportunity to engage with emerging leaders from a variety of career paths and regions as we grapple with key challenges facing U.S. cities in the 21st century, all of which have been exacerbated by the pandemic," Dow said.
The program's Nashville class—10 local leaders in government, business, academia, education, religion and the nonprofit sector—will join representatives from 13 other cities across the United States for an intensive case study workshop on urban and rural regional collaborations and strategies for economic resilience.

Dow is co-founder and chair of the board of directors of Women for Tennessee's Future, a political action committee that provides financial support to women candidates for public office. She is immediate past president of the Nashville Repertory Theatre board and serves on the boards of the Metro Nashville Arts Commission, the Nashville Public Library Foundation and the Mayor's Council on the State of Women.
She previously served on the Mayor's Council on Gender Equity, the Women's Political Collaborative of Tennessee and the 12South Neighborhood Association board. Dow is a 2017 graduate of Leadership Nashville and a 2016 nominee for CABLE's Nashville Athena Award for women's leadership and community service.

Global Action Platform and the Harvard Business School's project on U.S. competitiveness launched the Young American Leaders Program in 2015 out of a deep concern that local, shared resources that drive American prosperity are not keeping pace with global standards. For example, U.S. workforce skills, schools and infrastructure are not improving fast enough or are deteriorating.
"Through this collaboration, we hope to help emerging and established local leaders work together for the shared growth and prosperity of our region in today's global economy," said Scott T. Massey, chairman and CEO of Global Action Platform. He co-directs the Young American Leaders Program with Mitch Weiss, senior lecturer in entrepreneurial management at Harvard Business School.
Previous Vanderbilt faculty and staff members who have participated in the program include: