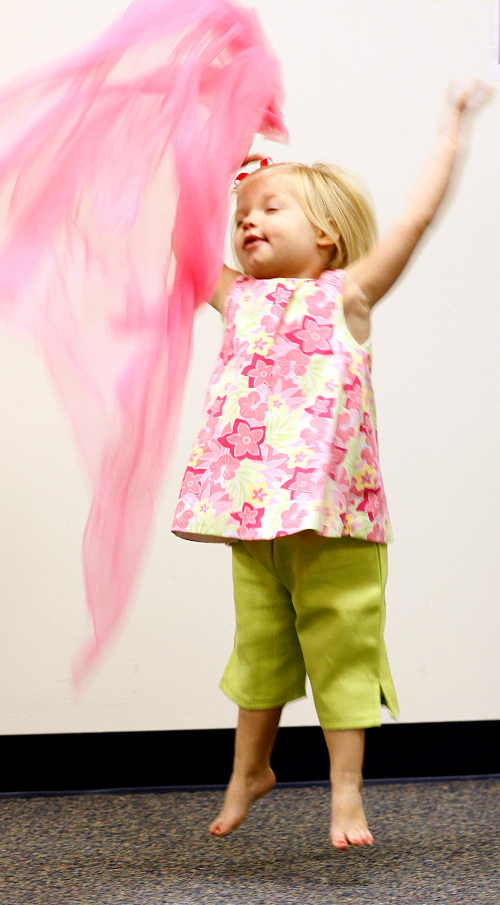 Families with children from infants to age 5 will enjoy learning about music, movement, sharing and pretend play through the Blair School of Music's virtual Kindermusik classes.
Kindermusik is designed for active, enthusiastic and imaginative children. Music and movement activities stimulate brain activity and learning at a critical time for brain development. Instructor Amy Alley is a Kindermusik Maestro Teacher and teacher trainer with 20 years of experience in education.
Each session consists of six 45-minute classes meeting June 9-July 21 on Zoom.
"Family Time" will be offered Wednesdays from 9:30 to 10:15 a.m. for infants, preschoolers and a parent or caregiver.
"Laugh and Learn," for children ages 3-5 and a parent or caregiver, will be offered Thursdays from 5-5:45 p.m.
All classes will be recorded so families can view them anytime. Enrolled students are provided online access to Kindermusik@Home for additional resources.
Tuition for each class is $205 per family.