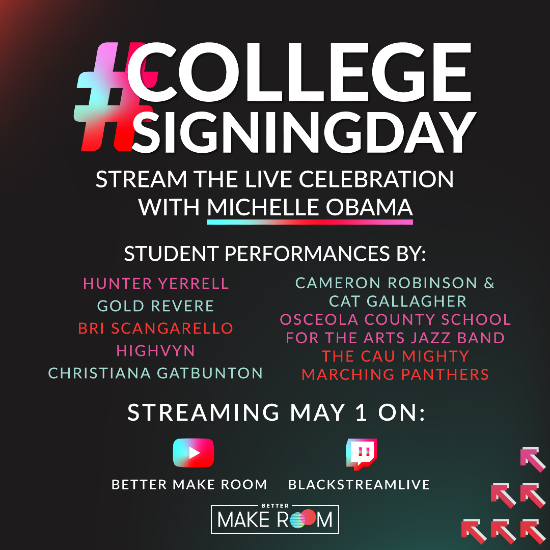 A group of Vanderbilt student performers will be featured at College Signing Day, a virtual concert sponsored by first lady Michelle Obama's Reach Higher initiative, on Saturday, May 1, beginning at 1 p.m. CT. The event will be livestreamed on YouTube.
Sophomores Christiana Gatbunton, Akash Gururaja and Josiah (Highvyn) Won and senior Cameron Robinson will perform "Growing Pains," "Goldfish Crackers" and "You with Me." The students will appear alongside speakers and celebrities including Obama, Conan O'Brien, The Weeknd, Stephen Curry, Amanda Gorman and more.
Gatbunton is a Curb Scholar who received the Curb Center for Art, Enterprise and Public Policy's Creative Catalyst Grant to record the performances that will be featured in the concert. In addition, she created The Music Room to provide a place for student musicians to collaborate, network and explore their passion for music. The group plans to expand to other universities and colleges in the future.