Emily J. Lordi and Caroline Randall Williams will build on Vanderbilt's national and international recognition while amplifying the reach and impact of their research as Global Voices Fellows for the fall 2021 semester.
The two College of Arts and Science faculty members will receive enhanced strategic communications training and support from the Division of Communications.
"Expanding the audience for our faculty members' discoveries in areas of strong public interest continues to be at the core of Vanderbilt's mission," said Susan R. Wente, provost and vice chancellor for academic affairs. "Emily Lordi and Caroline Randall Williams are rising stars in their current areas of study—the leading role played by Black women in the soul musical tradition, and race and the Black American experience, respectively. I look forward to seeing the impact of their work through increased dissemination and promotion around the world."
Fellows receive training in particular skills, such as media interviews; guidance in development of companion products that include opinion pieces and messaging; and assistance with using distribution channels for their research that include web and social media.
"Since 2019, we have partnered with engaged faculty to develop highly tailored communications and promotion plans that build national and international recognition for their scholarship," said Steve Ertel, vice chancellor for communications. "It's gratifying to watch our professors receive increased media coverage and other attention for their work long past their fellowship."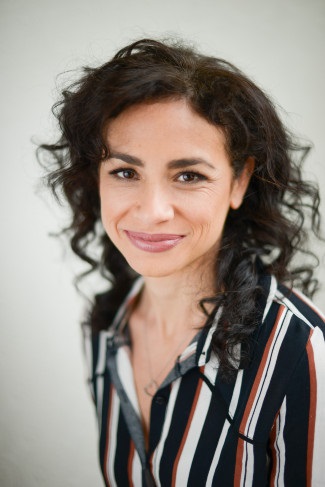 Lordi, associate professor of English, will focus on her books and essays that expand the public's understanding of the crucial artistic and political work performed by popular artists, especially women. Her 2020 book, The Meaning of Soul: Black Music and Resilience since the 1960s, explores the creative innovations and resilient ethics of soul musicians such as Aretha Franklin, James Brown and Nina Simone.
Her other books are Black Resonance: Iconic Women Singers and African American Literature (2013) and Donny Hathaway Live (2016).
Lordi is a frequent contributor to public-facing publications such as The Atlantic, The New Yorker.com and T: The New York Times Style Magazine. In the latter, she wrote an extended profile of Dolly Parton that centered on her mastery of songwriting.
Lordi earned a bachelor of arts in English from Vassar College, graduating summa cum laude in 2001. She then enrolled in graduate school at Columbia University, where she earned a master of arts and a doctorate in English and comparative literature. She joined Vanderbilt's Department of English in 2019 after teaching at the University of Massachusetts, Amherst, for eight years.
Her courses include Black Memoir, 1845-Present; African American Music and Literature; and a graduate seminar, Love and Kinship in African American Literature, 1900-Present.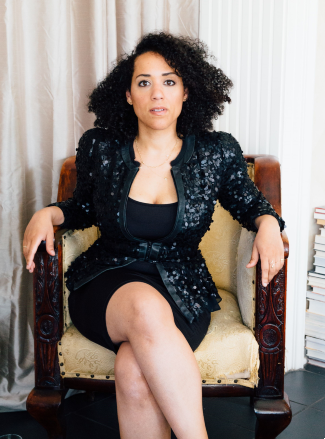 Williams, an award-winning poet, author and activist who became a writer-in-residence of medicine, health and society in 2019, deferred her fellowship from this spring to fall 2021.
She is currently writing a book-length, hybrid volume that will be part memoir, part essay collection. In it, she uses a combination of scholarly historical research and personal biography to examine questions not only about the Black American experience, but also about how to begin, sustain and maintain a new kind of conversation about race in America for everyone. The book's working title is Body Politik.
Williams wrote the poetry collection Lucy Negro, Redux in 2015, followed up by Lucy Negro Redux, The Ballet Edition in 2019. She and Alice Randall, who is a writer-in-residence in the Department of African American and Diaspora Studies and Williams' mother, co-authored Soul Food Love: A Hundred Years of Cooking in One Black Family, which won the NAACP Image Award for Instructional Literature in 2016.
The New York Times published her opinion piece, "You Want a Confederate Monument? My Body is a Confederate Monument." In addition, she was a panelist and artist for last fall's Engine for Art, Democracy and Justice webinar "Redefining Monuments."
Most recently, she was ranked by The Root as one of the 100 most influential African Americans of 2020.
This spring, Williams led one of the panels during a daylong Vanderbilt symposium with distinguished civil rights activists to examine Nashville's role in the fight for social justice, "Racial Justice, Freedom and Activism in Nashville and Beyond: Then and Now."
Williams is a Nashville native who earned her MFA in poetry from the University of Mississippi after completing her undergraduate studies in English and American literature and language at Harvard University in 2010.
Global Voices Fellows must have a project or body of work that is at (or nearing) a stage for promotion to the broader public. Questions regarding the application process for the fellowship can be addressed to Schyler Turrin.