Photos by Joe Howell
Text by Bonnie Arant Ertelt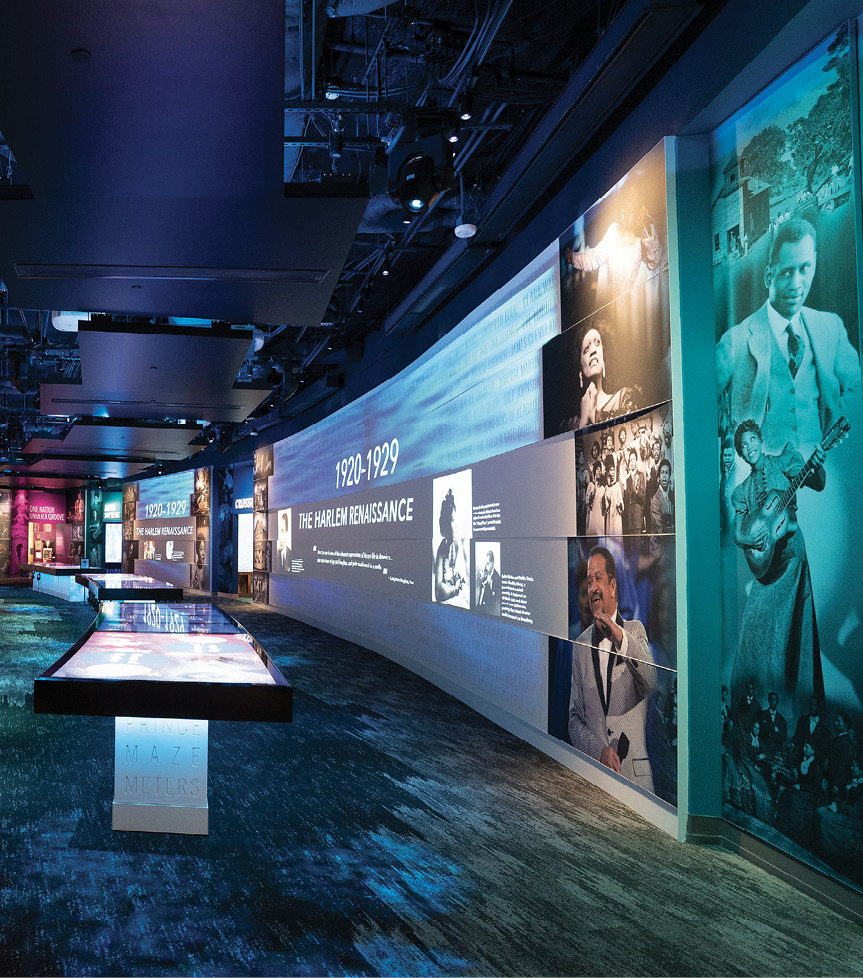 On a wall inside the newly opened National Museum of African American Music in downtown Nashville is a quote by American musicologist and author Eileen Southern:
"The enduring feature of Black music is neither protest nor self-expression; it is communication, and one cannot imagine a time when Black musicians will have nothing to say either to others or to God."
Communication is at the heart of the partnership between NMAAM and Vanderbilt. The museum officially opened this year on Martin Luther King Jr. Day, and the doors now are open to ideas for acquisitions, guest lecturers, panel discussions, classes and performances.
"Our partnership with NMAAM is more than sustaining the success of an important community museum," says Nathan Green, vice chancellor for government and community relations. "It's about working on community-centric initiatives together, making the museum a platform for meaningful discussions."
The museum experience takes the visitor through the historical roots of African American music along the Rivers of Rhythm pathway to exhibits specific to gospel music, blues, jazz, R&B and post-World War II popular music, and hip-hop. Along the way are many interactive experiences that allow the visitor to sing a gospel song, learn jazz improvisation or pretend to be a music producer.
"We look forward to welcoming music lovers from around the world to this magnificent cultural experience," said NMAAM President and CEO H. Beecher Hicks III before the January opening. "We want to thank the thousands of people who have supported us along the way as we prepare to celebrate the history of African American music, which truly is the soundtrack of our nation."
Learn more about the museum at nmaam.org.
---