Media Inquiries
Latest Stories
The Office of the Vice Provost for Academic Affairs has awarded more than 150 students with stipends to support their research experiences this summer through the Vanderbilt Undergraduate Summer Research Program.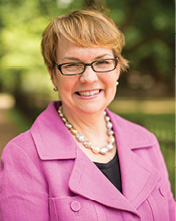 "Undergraduate research is critical to the university's mission and an integral component of Immersion Vanderbilt," said Vanessa Beasley, vice provost for academic affairs and dean of residential faculty. "The pandemic has required many of us to adapt to changing conditions, and we are delighted to offer so many students the opportunity to use this summer to participate in research projects and engage in other forms of discovery. The strength of research proposals, diversity of applicants and range of topics evident in this year's submissions reflect the deep investment our students and faculty have in our shared mission."
Many students—like biological sciences major Amanda Sisung, whose research will explore the pathogenesis of sepsis—will be completing research projects in lab settings. The VUSRP allows students to pursue research projects with faculty advisers in all schools and colleges and present their projects at the Vanderbilt Undergraduate Research Fair at the conclusion of the 10-week program. Many students applied for this funding to support the Immersion Vanderbilt degree requirement and will showcase their projects at the end of their immersion experiences.
Tucker Apgar, a sophomore chemical biology and biochemistry student, will be completing such a project. "I plan on working in a lab where I will be running cell lines to see if certain mutations in membrane proteins will cause their mis-folding and mis-trafficking in the cell. If possible, this may give us better insight about the mechanisms behind specific Mendelian disorders, which I have been studying with Dr. Charles Sanders since November," Apgar said. "With VUSRP, I hope not only to get valuable experience in the lab, which I have not had with COVID-19, but also to advance my research as I consider a career in biomedical research."
Junior Clara McMillian will complete her research project, "Southern Literature and Dress History: Investigating the Literary Intersection of the Textile Industry and Social Inequality," which explores the intersection of fashion and Southern literature. "Since my interest lies at the unique intersection of the English and theatre departments, there are not many specialized classes that would allow me to pursue this project elsewhere," McMillian said. "My VUSRP award will support me as I spend the summer exploring this topic in depth."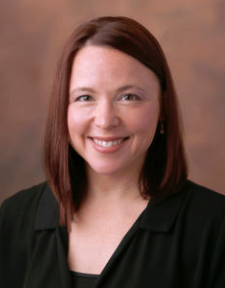 "As the Class of 2023 begins to work on their plan proposals submitted earlier this spring, our team is excited to assist students who have chosen to integrate their VUSRP experiences into their immersion projects," said Carolyn Floyd, director of the Office of Immersion Resources.
Students can learn more about available opportunities on the Office of Immersion Resources' website.
For more information about immersion requirements and project support, students can schedule an advising appointment on the immersion portal, or contact an immersion adviser at immersion@vanderbilt.edu.