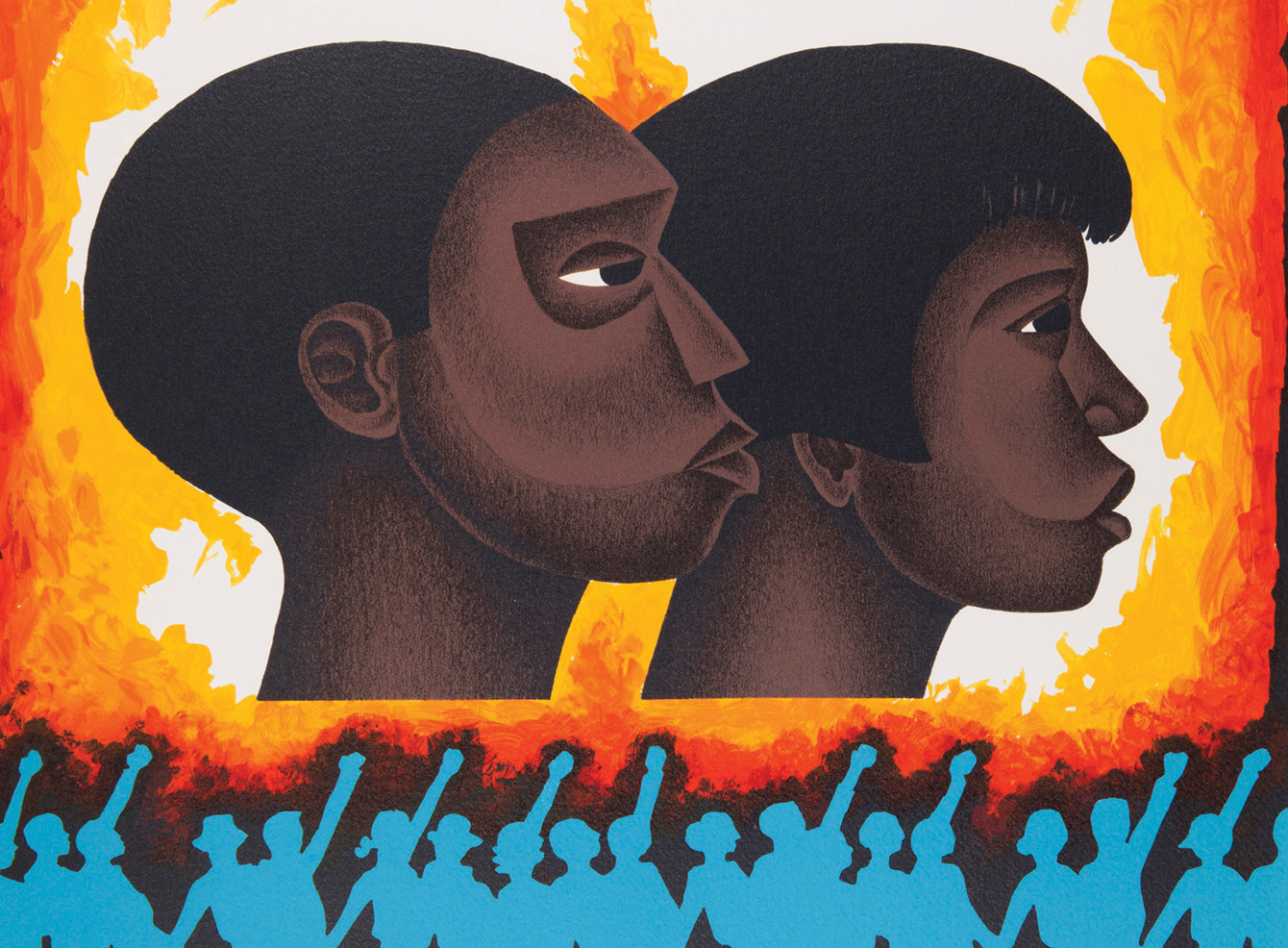 Joseph L. "Jack" May, a longtime Nashville businessman whose family owned the May Hosiery Mills, says his interest in printmaking originated in 1951 when he took a class on prints during his final semester at Yale College. It turned out to be the course that never ended. For more than 70 years, May has collected original prints by artists such as Albrecht Dürer, Rembrandt van Rijn, Francisco Goya, James Abbott McNeill Whistler, Mary Cassatt, Pablo Picasso, Edward Hopper and Elizabeth Catlett. His collection spans work from the 15th century to the present.
The idea for a prints exhibit at Vanderbilt originated during a dinner conversation between May and David Price, professor of Jewish studies and professor of history of art. Price invited May and his wife, Lynn May, BA'60, MEd'82, to speak to the first incarnation of his History of Prints course.
May's story about collecting prints resonated with the undergraduates, and he generously offered to make his collection available for their Immersion Vanderbilt projects and research papers.
Pressed for Time: Five Centuries of Prints from the May Collection, on view from January through the end of March at the Vanderbilt Fine Arts Gallery, was curated by Price and students Cainie Brown, Chloe Davis, Peter Stidman and Sarah Treadway, with assistance from their classmates in History of Prints. Meeting weekly throughout the summer and fall of 2020, the students often were joined by May, who was excited to inspire a new generation of collectors and connoisseurs of print art.
See the exhibit online at vu.edu/may-collection.