Media Inquiries
Latest Stories
By Jane Sevier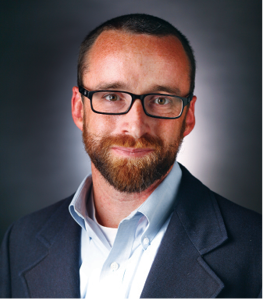 Vanderbilt's Will Doyle has been named editor of Research in Higher Education, which publishes studies examining issues in postsecondary education. Doyle, professor of public policy and higher education at Vanderbilt, previously served as an associate editor of the journal. Joining the journal as new associate editors are Frim Ampaw of Central Michigan University, Marvin Titus of the University of Maryland and Lauren Schudde of the University of Texas–Austin.
"All of the associate editors are outstanding academics in their own right who have made substantial contributions to the field of higher education," Doyle said. "I feel truly lucky to be working with such an outstanding editorial team—one which represents the diversity of the field in terms of their theoretical and empirical approaches to research."
Research in Higher Education covers topics such as student access, retention and success; faculty issues; institutional assessment; higher education policy; and financing of postsecondary education. Although the journal considers all forms of scholarship for publication, it has been best known for its emphasis on quantitatively oriented studies.
At Vanderbilt, Doyle's research includes evaluating the influence of higher education policy, the antecedents and outcomes of higher education policy at the state level, and the study of political behavior as it affects higher education. Before joining the faculty, he was senior policy analyst at the National Center for Public Policy and Higher Education. He received a master's degree in political science and a doctorate in higher education administration from Stanford University. Doyle holds a primary appointment within the Department of Leadership, Policy, and Organizations at Peabody College of education and human development.