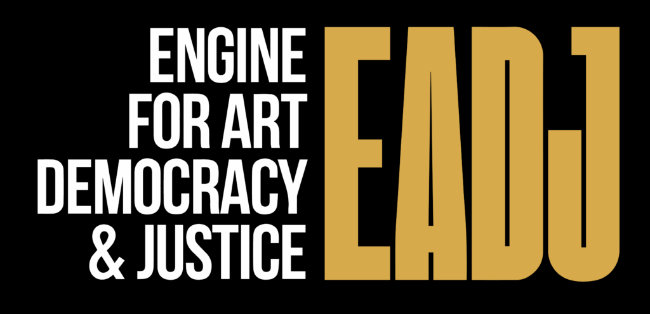 Through a partnership with Vanderbilt University and other Nashville organizations, Fisk University will host a large-scale public artwork by prominent Ghanaian artist Ibrahim Mahama from April 21 through May 31. This will be only the second time Mahama's work has been unveiled in the United States.
Leaves of Grass 2012-2021. 2021. comes to Fisk as part of public arts programming created by the Engine for Art, Democracy and Justice, a trans-institutional initiative founded by Maria Magdalena Campos-Pons, Cornelius Vanderbilt Professor of Art at Vanderbilt University.
The Engine for Art, Democracy and Justice was launched last fall by Vanderbilt and Fisk universities, the Frist Art Museum and Millions of Conversations to offer a series of artistic collaborations and virtual conversations focused on healing at a time of significant social unrest.
Part of Mahama's influential Occupation Series, Leaves of Grass 2012-2021. 2021. is being created from jute sacks initially collected by Mahama from Ghanaian markets and then sewn and resewn together on their paths to new artistic interventions.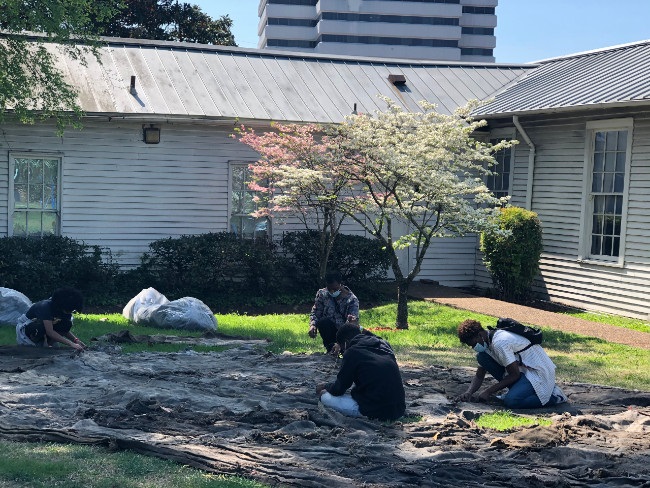 The sacks, manufactured in Southeast Asia and shipped to Ghana, are used for the export of cocoa beans, coffee and other raw goods. As Campos-Pons notes, these daily travels embed these humble objects in ongoing histories of global trade and labor.
"As they travel through these economic networks, the sacks become testaments to both the breadth of capitalist exploitation and the lived experience of the workers who function within this global system," Campos-Pons said. "The works in Mahama's Occupation Series use these sacks to radically alter a selected urban landscape. The sacks are sewn together through the collective labor of community members to form giant sheets of jute, and then used to fully cover public buildings—from markets to museums to railway stations."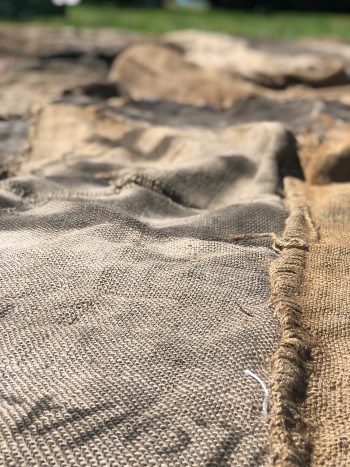 Fisk University's Little Theatre is the site of Leaves of Grass 2012-2021. 2021. because of its powerful historical significance.
"The Little Theatre is the oldest building on Fisk University's campus," said Jamaal Sheats, director and curator of galleries and assistant professor of art at Fisk University. "It was originally constructed as Civil War army barracks and, six months after the war, transformed into the Fisk Free Colored School. Hundreds of newly freed enslaved peoples traveled hundreds of miles here in the pursuit of education.
"Today this building continues to serve as a classroom and a theatre that seats 90. This installation merges complex histories in the American and Global South(s) of exploitation and of resilience, through art in the quest for democracy and justice."
To view the installation, please schedule an appointment with Fisk University's Carl Van Vechten Art Gallery or call 615-329-8720.
Walk-ins are also accepted, but, due to COVID-19 protocols, visitors must check in at the Van Vechten Gallery before viewing the installation.
"Living in Common in the Precarious South(s)," the EADJ's current academic year program, is curated by Marina Fokidis. Visit the EADJ website for more information.