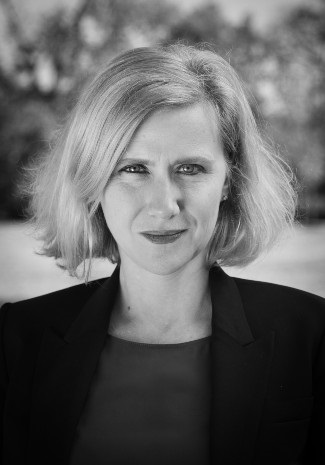 Emily Greble, a historian of modern Europe whose research explores how the Balkans challenge presumptions about European history, is among 184 artists, writers, scholars and scientists awarded a 2021 John Simon Guggenheim Memorial Foundation Fellowship.
Greble, associate professor of history and associate professor of German, Russian and East European studies, received a Guggenheim Fellowship in European and Latin American history. She was selected from a group of almost 3,000 applicants during a rigorous peer-review process.
"I'm thrilled that the Guggenheim Foundation has recognized Emily's extraordinary contributions with her archival research providing new perspectives on European history," said John G. Geer, Ginny and Conner Searcy Dean of the College of Arts and Science. "Emily is one of the college's true stars, and her 'detective work' has changed the way we understand Balkan and Eastern European history."
Greble's fellowship will support research for her book project on how the legal encounters of 19th-century ordinary citizens who lived along the borders of Europe and the Ottoman Empire influenced the evolution of the modern European legal order.
"I plan to pursue archival research in Croatia, Serbia and Montenegro and to continue close readings of published and digitized primary sources related to the borderland," Greble said. "My focus will be legal accounts involving less visible actors in European history, like fisherman, peasants, women, children, Muslims, Jews and Roma. I will show how they engaged with the law and how they used the law to test the limits of state authority and to claim agency over their lives."
Greble's latest work, Muslims and the Making of Modern Europe (Oxford, forthcoming 2021), challenges the conventional view that Muslims were outsiders or foreigners to Europe. Instead, she contends they are central to understanding the intricate processes of European nation-building and the nature of European equality, secularism and law in the 20th century.
"As I was finishing that book, I had a number of lingering questions about the ways that law operated on the ground, and there were many groups of marginalized people whom I had not studied yet," Greble said. "For example, how did peasant women utilize the law in the 19th century?"
Greble's first book, Sarajevo, 1941-1945: Muslims, Christians, and Jews in Hitler's Europe, examined the multicultural city of Sarajevo under Nazi occupation during the Second World War.
Greble earned a bachelor of arts from the College of William and Mary and a doctorate in history from Stanford University.
She joined the Vanderbilt faculty in 2017 after earning tenure at the City College of New York, where she became a graduate faculty member at the CUNY Graduate School in Middle Eastern and Middle East diaspora studies.
Greble's work has been supported by numerous fellowships, including the National Endowment for the Humanities, Fulbright, Fulbright-Hayes, International Research and Exchanges Board, American Council for Learned Societies, the Remarque Institute, the Belfer Center for Science and International Affairs, and the Jack, Joseph and Morton Mendel Center for Advanced Holocaust Studies at the United States Holocaust Memorial Museum
With a joint appointment in the departments of History and German, Russian and East European Studies, Greble teaches on a range of topics that include revolution, the collapse of communism, Muslims in Europe, and the evolution of citizenship and rights in European history. She serves as director of graduate studies in the Department of History.
The John Simon Guggenheim Memorial Foundation has granted nearly $400 million in fellowships to more than 18,000 individuals since it was founded in 1925 by U.S. Sen. Simon Guggenheim and his wife in memory of their son.