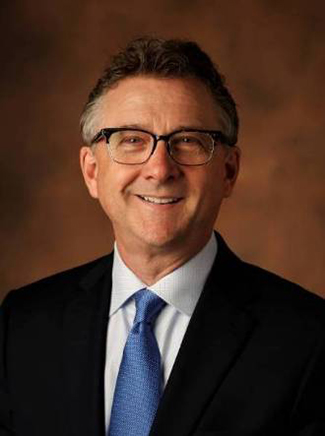 John M. Lutz, who has served as Vanderbilt University's interim vice chancellor for development and alumni relations since April 2020, will assume the role permanently, Chancellor Daniel Diermeier announced today. Lutz's appointment as vice chancellor for development and alumni relations is effective immediately.
"Over the past year, John has executed a vision for Development and Alumni Relations to better serve our alumni, donors and the university as a whole," Diermeier said. "He has led the DAR team to engage Vanderbilt's diverse alumni community in new and creative ways amid the unprecedented challenges of a global pandemic. These efforts have kept our alumni invested in the transformative educational experiences and groundbreaking research and discovery taking place on our campus.
"In addition, John's deeply collaborative approach has reached across Vanderbilt's administration, centers, offices and schools to create a more robust and integrated approach to strategic fundraising and alumni engagement," Diermeier said. "As the dynamic landscape in which we build and strengthen relationships with our students and alumni continues to evolve, John's steady leadership and forward-looking strategy will guide our efforts to new levels of success in supporting Vanderbilt's mission."
The strong engagement of current and future Vanderbilt alumni was evident in the overwhelming success of this year's Giving Day on April 7—held for the first time since the pandemic began—which raised more than $5 million to advance the university's mission of education, discovery and leadership.
"I am deeply honored by the opportunity to lead Vanderbilt Development and Alumni Relations going forward," Lutz said. "Our donors, alumni and parents are foundational to the success of our students, faculty and staff and play a key role in the pathbreaking mission of the university. Our future hinges on our ability to actively provide them with meaningful and enduring opportunities to use their talents, generosity and thirst for learning to advance the university's research and education goals—now and for generations to come. By continuing to collaborate with partners across and even beyond the university, we will sharpen and scale our efforts to fully engage the Vanderbilt family across the globe."
Sweet to lead information technology team in addition to finance leadership role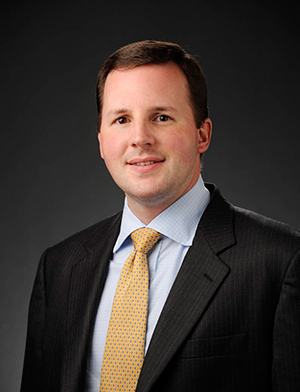 Effective immediately, Vice Chancellor for Finance, Information Technology and Chief Financial Officer Brett C. Sweet will assume leadership of Vanderbilt University Information Technology in addition to his finance leadership role. Sweet will continue to be responsible for all university financial and business operations, accounting, capital markets/investor management, risk management, tax and procure-to-pay operations.
"Brett has adeptly served as Vanderbilt's chief financial officer for the past 12 years, helping to lead the university in the aftermath of the 2008 financial crisis and, more recently, through the economic shutdown resulting from COVID-19. Through both crises—and in the years between—Brett's adroit stewardship and ability to collaborate across university areas have kept Vanderbilt on firm financial footing and set it on a strong path for the future," Diermeier said.
Sweet brings to his role a long history of information technology leadership, beginning early in his career as a special projects officer at the National Security Agency, followed by technical leadership roles as a nuclear submarine officer. More recently, as dean for finance and administration, Sweet led and had responsibility for the IT operations within Harvard University's $1.6 billion Faculty of Arts and Sciences, and before that, he was executive vice president for finance and administration at the $2 billion Baylor College of Medicine.
"I'm grateful to assume responsibility of IT services from John Lutz, who over the past eight years has built a solid organization that is second to none in higher education," Sweet said. "He established an organizational structure and implemented efficiencies that have positioned VUIT to serve Vanderbilt extremely well now and in the future, and the firm foundation on which IT sits will ease this transition."