The Vanderbilt Graduate School has recognized outstanding research among Ph.D. candidates across the university in 2020-21 through the nomination and awarding of endowed scholarship funding.
Family S Graduate Scholarship – Autism studies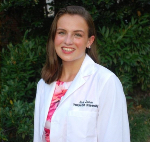 In 2018, anonymous donors established the Family S Graduate Scholarship to provide financial support for deserving graduate students who are conducting basic research in the field of autism. The $10,000 Family S Scholarship recognizes excellence in research by a Vanderbilt University graduate student or students in an area related to autism.
Recipients: Kacie Dunham, Mikin Patel and Zachary Williams
Dunham's research—focused on sensation and perception in autism and sensory experiences of infants with increased likelihood for the condition—will undoubtedly further our understanding of early language development in relation to autism.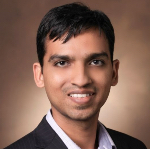 Patel was selected in recognition of his important research relevant to autism spectrum disorders. At Vanderbilt, he has made important discoveries to understand molecular mechanisms regulating neuronal development, which will continue to impact the extracellular vesicles and neuroscience fields.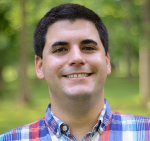 Williams was recognized for his excellence in research, which specifically focuses on the phenomenon of sound sensitivity—a prevalent and disabling sensory symptom of autism. As a fourth-year Medical Scientist Training Program student pursuing his M.D./Ph.D. in neuroscience and hearing and speech sciences, Williams plans a career as a physician-scientist focused on improving the mental and physical well-being of autistic adults and developing evidence-based psychiatric treatments for this population.
Lai Sulin Scholarship – Cancer research
The Lai Sulin Scholarship Fund was established in 2005 by Cheng Lai, MS'62, PhD'66, and his wife, Yu Chen Lai, to provide financial assistance for graduate students who study in an area related to cancer in the Graduate School at Vanderbilt University. The donors established this fund in memory of their daughter, Sulin.
The $5,000 Lai Sulin Scholarship recognizes excellence in research by a Vanderbilt Ph.D. student in an area related to cancer. Previous recipients of the award have come from the departments of Cancer Biology, Pharmacology, Biomedical Engineering, and Pathology, Microbiology and Immunology.
Recipient: Cody Heiser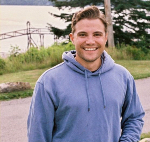 Heiser has demonstrated remarkable productivity as a graduate student, with published first-author manuscripts in Cell Reports and Genome Research. His work combines the broad research areas of big data with cancer biology to decipher co-evolution between cancer and its microenvironment.
Richard Bennett/Dorothy Danforth Compton Prize – First-year minority student in science or engineering
The Richard Bennett/Dorothy Danforth Compton Prize was established in 1995 by the Danforth Foundation to provide a prize to an entering graduate minority student in science or engineering at Vanderbilt University. This fund was established in memory of Richard Bernard Bennett III, MD'90, PhD'92. Bennett was a Dorothy Danforth Compton Fellowship recipient when he was a graduate student at Vanderbilt.
The $5,000 prize recognizes the best science or engineering research proposal from a first-year minority Vanderbilt Ph.D. student.
Recipients: Kimberlyn Ellis and Ismael Ortiz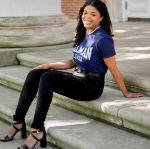 Ellis' research explores how genetic and social determinants moderate genetic risk for lung cancer in African Americans. Her nomination from faculty in the Vanderbilt Genetics Institute describe her as an "outstanding young scientist who is already making her mark in health equity-focused biomedical research."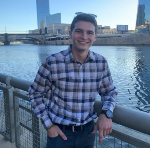 Ortiz arrived at Vanderbilt with extensive research experience, co-authoring two papers and presenting his work at national forums. At VU, the goal of his Phenotypic Sorting of Migratory Colorectal Cancer Cells proposal is to identify the traits that lead to successful CRC metastasis. In addition to a strong dedication and aptitude for research, his commitment to teaching and service is impressive. With a long track record of outreach—from volunteering at a camp for children whose parents are battling cancer to teaching science to elementary and high school students—he finds time to give back to the community while pursuing his studies.
Smriti Bardhan, Ph.D. Scholarship – Life sciences or biological sciences
In 2019, Tripti Bardhan Jena and Purusottam Jena established the Smriti Bardhan, Ph.D. Scholarship to provide financial support based on merit for deserving students who are pursuing their Ph.D. in life sciences or bioscience at the Graduate School. The scholarship supports students who are conducting outstanding research in their field of study. The donors made this gift in memory of Smriti Bardhan, Ph.D., a former research instructor at Vanderbilt.
Bardhan was born in Balasore, Odisha, India, on Aug. 16, 1940. Growing up in a family of scholars, she received her education, including a Ph.D. in genetics, in India. She was a professor of zoology in Odisha before coming to the United States in 1978. After she spent a year at Northwestern Medical School in Chicago as a visiting scholar, she moved to Nashville in 1979, which became her home for life. She continued her research in genetics, first at Meharry Medical College and then at Vanderbilt University. Her pioneering works on DNA cloning and the identification of proteins to target tumor cells were published in Nature, a leading multidisciplinary science journal.
The $2,500 Smriti Bardhan, Ph.D. Scholarship recognizes excellence in research by a Vanderbilt Ph.D. student in an area related to life sciences or biological sciences.
Recipient: Jacob Steenwyk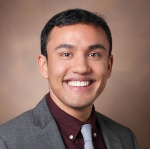 Described by his adviser as a "stellar ambassador of all that this scholarship embodies," fifth-year biological sciences student Jacob Steenwyk has published a remarkable 12 first-author publications in top-tier journals and an additional 23 as co-author. His scholarship has been recognized by the National Institutes of Health, the Ford Foundation and the Howard Hughes Medical Institute, among others.
Louise A. Taylor Scholarship – Humanities
In 1983, Louise A. Taylor established the Louise A. Taylor Scholarship to provide financial support for deserving students at the Graduate School. Taylor received a master of arts degree from Vanderbilt in 1961.
The $2,000 award provides financial support for deserving graduate students studying humanities across the university.
Recipients: Kishundra King and Fernando Varela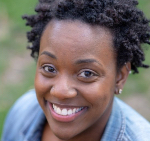 King, a sixth-year doctoral student, studies religion, psychology and culture, with an interest in womanish/st perspectives of Black girl psychosocial development in pastoral theology, care and counseling. She is especially interested in womanist approaches to ethnography, which inform her perspectives of Black adolescent development and care. Her passion is to create space for Black girlhood narratives and experiences in theological reflection.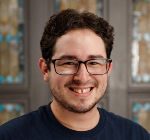 Varela is being recognized for his scholarship in Spanish and Portuguese with a certificate in American studies. He is also the recipient of a fellowship from the Andrew W. Mellon Foundation and recently defended his honors thesis, "Fossils, Literature and the Origins of Race in the Americas: Museum Writing and the Poetics of Display," which argues that human and nonhuman ancient bones are more accurately understood if analyzed at the intersection of museum, literary and critical race studies.
For more information about graduate education at Vanderbilt, visit the Graduate School website. Check out the Vanderbilt University Graduate School on LinkedIn, or follow on Instagram (@vugradschool) and Twitter (@VUGradSchool).