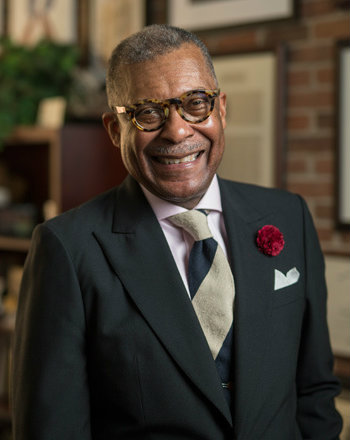 André Churchwell, Vanderbilt vice chancellor for equity, diversity and inclusion and chief diversity officer, will moderate a discussion with veteran civil rights leader Andrew Young at 6 p.m. on Monday, April 19. The conversation will focus on voting rights and the future of democracy. 
The event is a part of the University School of Nashville's Evening Classes, which are open to the public. Register for the upcoming session on the USN website. 
As a long-standing civil rights leader and former Ambassador to the United Nations, Andrew Young has been serving and shaping our country for more than 50 years.  
Young was a close confidant to Dr. Martin Luther King Jr., and when he was elected to Congress in 1972, he was the first African American elected from the South since Reconstruction. He was elected as the mayor of Atlanta in 1981 and was reelected in 1985. 
"Young is one of the foremost leaders in our country's civil rights movement," Churchwell said. "His experiences and background will provide important insights to our past, present and future." 
In response to the historic turnout for the presidential election of 2020, state legislatures across the country have introduced a wave of voting legislation that will make it harder to vote. Young helped to draft the Voting Rights Act of 1965 and will use his remarkable life experiences to look at the landscape of democracy and the need for federal legislation to ensure that each person maintains the right to vote.