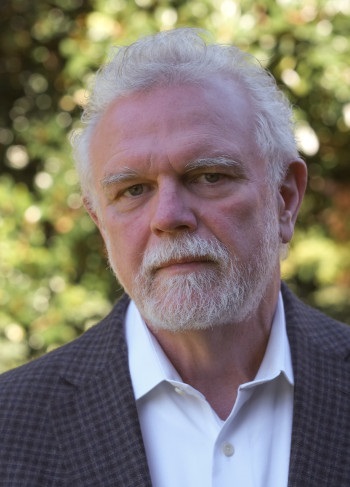 Tony K. Stewart has been awarded the Ananda Kentish Coomaraswamy Book Prize by the Association for Asian Studies for his recent monograph, Witness to Marvels: Sufism and Literary Imagination (University of California Press).
The Ananda Kentish Coomaraswamy Book Prize recognizes a distinguished work of scholarship in South Asian studies that promises to define or redefine the understanding of whole subject areas.
Stewart, the Gertrude Conaway Vanderbilt Professor of Religious Studies and professor of Asian studies, is a specialist in the religions and literatures of the Bengali-speaking world. He was honored at the association's virtual conference in late March.
The award committee noted in their comments that Stewart's book opens an entire genre of popular Bengali literature to serious scholarly scrutiny.
"Although pir-kathas, or tales about the fabulous deeds of Sufi saints, have flourished since at least the 16th century in both oral and written forms, they were largely ignored by scholars due to their magical character and lowbrow origins," said Cynthia Talbott, professor of South Asian history at the University of Texas at Austin and the award committee chair. "Stewart demonstrates, through deep familiarity with this Bengali genre and the creative application of literary critical methods, that these Sufi-inspired stories of adventure and marvel were far more than mere entertainment."
"Witness to Marvels is a remarkable book, long in the making during Professor Stewart's distinguished career as a preeminent interpreter of Bengal's diverse religious worlds," said Shazhad Bashir, Aga Khan Professor of Islamic Humanities at Brown University and editor of the University of California's new series in Islamic humanities. "Bangla is the primary language of more than 180 million Muslims in the world today, but literary expression connected to Bengali Muslim lifeworlds has been an area of neglect. Witness to Marvels is a pathbreaking work that acts as a corrective to this situation. The book's vivid and absorbing descriptions are accompanied by innovative analyses that hold tremendous value for understanding the interrelationship between religion, mythology and literary expression."
In his acceptance remarks, Stewart noted that his research for the publication goes back three decades.
"For many of those years I was frustrated because I was stuck asking the wrong questions until I realized what should have been obvious—that my analytical approach had to be commensurate to the source material," Stewart said. "So it was not about the issues in which I had been trained: not about history, or theology, or hagiography or conversion. It was story and the cultural work those tales carried out to gently inscribe an Islamic substrate in Bengali culture so that it seemed natural."
Stewart founded the Bangla Language Institute in Dhaka, Bangladesh, and lived for a total of eight years in India before joining the Vanderbilt faculty in 2011. He earned his master's and doctoral degrees from the University of Chicago's Department of South Asian Languages and Civilizations after completing his undergraduate education at Western Kentucky University.